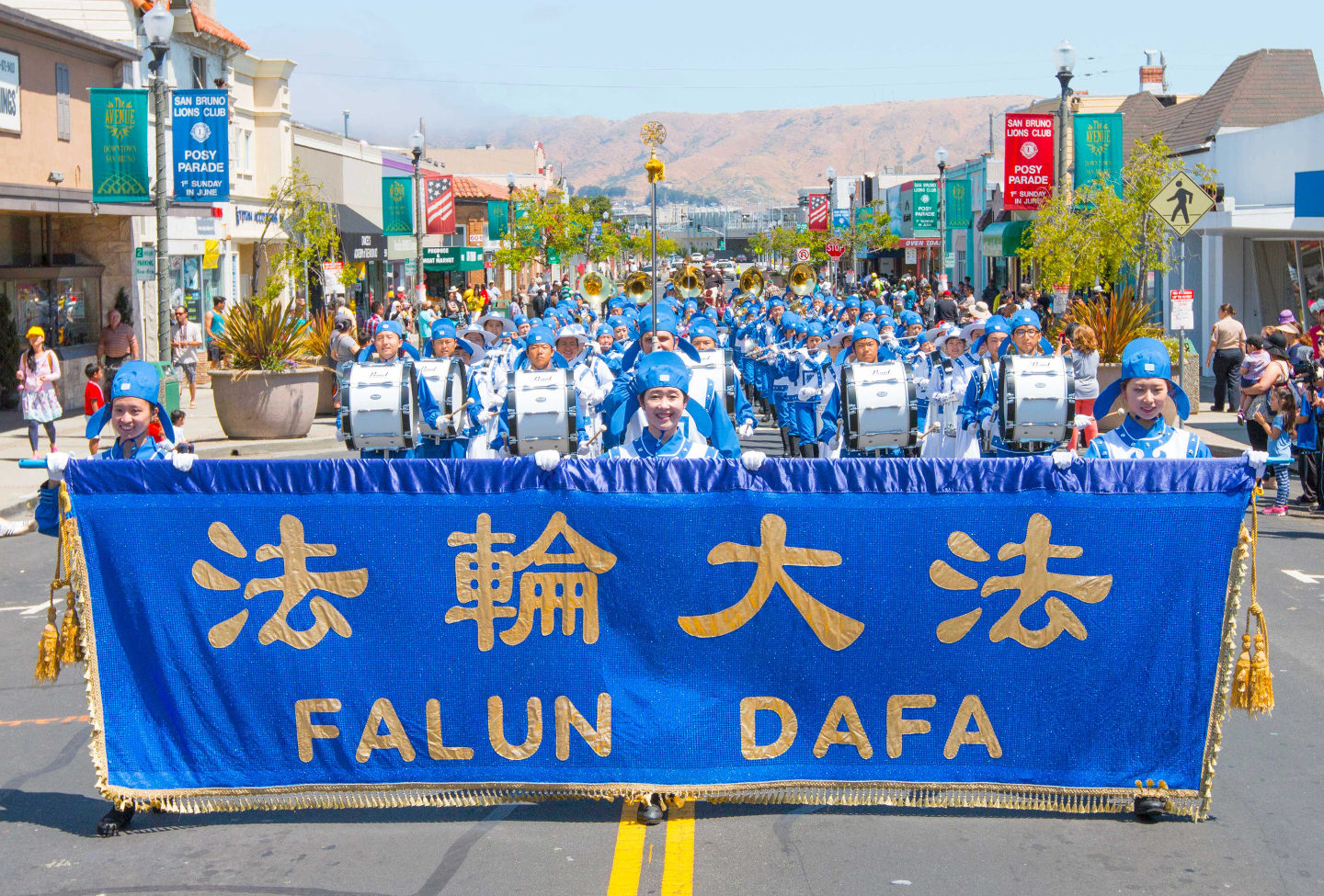 San Francisco Petition
San Francisco is Not China: Let's Work Together to End the Chinese Consulate's Interference in America
Your support is needed to help stop China's communist regime from violating the civil rights of Americans
For many years, the San Francisco Chinese Consulate has pressured U.S. elected officials not to support practitioners of the peaceful Chinese meditation discipline, Falun Gong. Consular officials have even exerted direct and indirect pressure on local organizations to exclude Falun Gong practitioners from joining in parades and other events. Physical attacks of Falun Gong practitioners have also been carried out by pro-Communist Party individuals in Chinatown.
The marginalization, exclusion, and discrimination against a minority community, which is persecuted in China, flies in the face of what San Francisco stands for: openness, inclusion, tolerance, and diversity.
In many instances, the efforts have been brazen and documented. These include letters from the Chinese Consular General directly demanding exclusion of Falun Gong. This is an extension into the United States of a persecution taking place across the seas.
We believe that elected officials in San Francisco City Hall should be above political pressure from China—and more importantly, China's proxies acting in the city—and should stand on the side of justice, tolerance, openness, diversity, and inclusion.
Nonetheless, Falun Gong believers have been turned away from a number of parades due to influence from Beijing.
We call on the Mayor and the Board of Supervisors to investigate the cases of Chinese Consulate's interference in San Francisco to:
End the unfair violent assaults and other unlawful forms of discrimination against Falun Gong in the Bay Area;
Welcome American citizens and residents of all faiths to participate in community parades and celebrations.
Cases of discrimination include:
The banning of the U.S. West Tian Guo Marching Band from participation in the Northern California Cherry Blossom Festival Grande Parade 30 minutes before the parade started on April 17, 2016, without a sound basis.
The routine ban of Americans who practice Falun Gong from the Southwest Airlines Chinese New Year Parade in Chinatown due to pressure and influence from the Chinese Consulate in San Francisco.
The routine denial of visas for travel to China for Americans citizens if they practice Falun Gong, due to pressure from Beijing.
Defamation of Falun Gong and other religious followers by the San Francisco Chinese Consulate General through letters routinely sent to elected officials.
Interference in the businesses run by Falun Gong believers in the Bay Area.
The United States is a free country that fought bitterly for equal rights for all people, and just as it is unacceptable to discriminate based on color and sexuality, organizations in San Francisco should cease unfairly discriminating against this peaceful spiritual faith, just because a foreign authoritarian regime says so.
Falun Gong is an apolitical, voluntarily spiritual discipline practiced around the world. It includes five meditative exercises that anyone can learn, and it teaches that the purpose of life is to follow the principles of Truthfulness, Compassion, and Tolerance. In 1999, when it had attracted 70 million practitioners, it was brutally persecuted by China's Communist Party. Practitioners have been tortured to death in China's prisons, and new evidence shows that potentially hundreds of thousands of practitioners have been killed for their organs.
U.S. and European Government Support
In 2004, the U.S. House of Representatives passed H.Res.304 calling on local governments in the U.S. to "recognize and support organizations and individuals that share the goals of all or part of the local community, including Falun Gong practitioners," and also to "report incidents of pressure or harassment by agents of the People's Republic of China to Members of Congress, the Attorney General, and the Secretary of State." We hope that San Francisco's elected officials can lead the way in fulfilling the highest aspirations of the republic, and to end the unfair discrimination against these peaceful people.
Over the years, U.S. Congress and European Parliament have passed a number of resolutions condemning China's persecution of Falun Gong and have defended Falun Gong's right to freedom of conscience and expression. San Francisco should say "No" to Beijing for its repression of free speech.
Petition for San Francisco Residents Only. Thanks!