On July 20, 1999, it suddenly became illegal for 70 million people to practice their spiritual beliefs.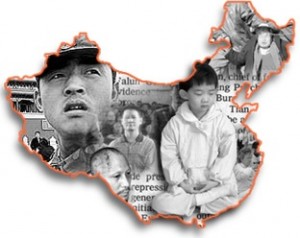 On that day, Chinese Communist Party leader Jiang Zemin banned the spiritual practice of Falun Gong, affecting an estimated 70-100 million people in China. Falun Gong practitioners responded by filing legal appeals with a government agency set up for this purpose.
The response from Jiang's regime? Mass arrests, beatings, and unlawful detentions of thousands of Falun Gong adherents— human rights abuses that have been verified by Amnesty International, Human Rights Watch, the U.S. Department of State, and other organizations. Amnesty International awarded Jiang the title "human rights scoundrel of the year" in 2000.
Since Jiang Zemin announced Falun Gong to be the "No. 1 enemy" of the Communist party, the drive to eradicate the practice has become a focal point of Chinese foreign and domestic policy, reaching beyond the mainland's borders into democracies throughout the world, including the US.
Examples include:
…the blacklisting of Falun Gong practitioners as they attempted to enter Iceland and Hong Kong by providing lists to government and airline officials. Since Falun Gong practitioners do not keep rosters or membership, how were the lists compiled?
hotel evictions in Germany and Houston, Texas.
dissemination of hate materials by Chinese consular officials to media, businesses, and local, state and national goverment officials as part of a systematic effort to intimidate and coerce them into rescinding their support.
attacks on Falun Gong Internet sites traced to Beijing.
an organized campaign of physical attacks, intimidation, threats, property theft, and surveillance of Falun Gong practitioners on US soil.
For a more in-depth look at the history of the persecution, please see our background section.