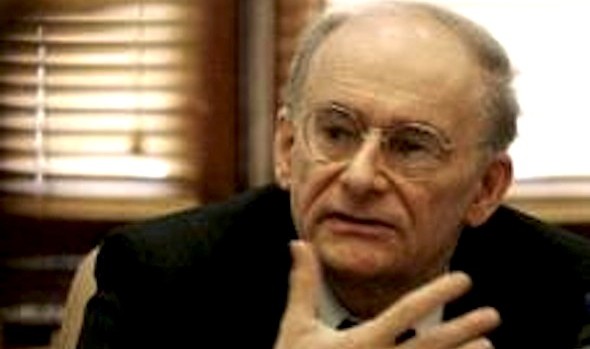 Ending Organ Theft in China
David Matas and Sanderson Layng speak on why it matters to Canadians
By Matthew Little
Epoch Times Staff
TORONTO—David Matas has been chipping away at one of the Chinese regime's most gruesome crimes for six years, waiting for the day a rigid and brutal system finally crumbles.
The groundbreaking report Matas co-authored on forced organ harvesting in China has changed national laws. It also seeded a growing movement within the transplant medical community that wants stricter measures put in place to ensure organs don't come from unwilling donors executed for their spiritual beliefs.
Matas has worked as a human rights lawyer for decades, authoring several books along the way. He paused in Toronto on his way to his latest book launch, a collection of essays by him and others called State Organs: Transplant Abuse in China.
Joined by Sanderson Layng, VP and COO of the Canadian Centre for Abuse Awareness, Matas outlined key concerns with China's massive trade in human organs. He specifically pointed to the lack of a source for the organs and growing evidence that a massive prison population of adherents of the Falun Gong spiritual faith are being executed for their organs.
The time is right, he said, to push the Chinese regime to address these concerns. The Chinese Communist Party's National Congress is set to take place in November, with a new generation of leaders ready to take key positions within the party.
In the lead-up to the congress, factions within the party have been jockeying for position, a process Matas noted few outsiders understand.
"This is an internal power struggle. We just hear rumours, basically."
Matas said the power change offers a rare chance to push for change in China because of the uncertainty caused by internal struggles as each side vies for the upper hand.
One of those factions is closely tied to organ harvesting in China, said Matas, detailing long connections between former leader Jiang Zemin's protégé Bo Xilai and the brutal crackdown on Falun Gong.
Bo's former right-hand man, Wang Lijun, was sentenced to 15 years in prison Sept. 24 for crimes including defection and abuse of power. On Sept. 28, Bo himself was ejected from the party, ostensibly for abuse of power and corruption, thus ending a career that at one time led many to expect he would one day lead the party.
Matas said the murder of British businessman Neil Heywood has been used by the faction led by current leader Hu Jintao as a way of attacking political enemies but without widening the scope of the conflict to include the crime of organ harvesting, a crime that could tear the regime apart.
While Bo rose through the ranks of the party for closely adhering to Jiang's orders to eradicate Falun Gong, his former right-hand man, Wang, took accolades for sponsoring research into slow-acting lethal injections that allowed organ harvesting to be more effective.
But the transplant business has always been dubious within China, noted Matas.
"From the get-go, they were sourcing organs from prisoners and virtually no one else."
Falun Gong grew greatly in popularity during the 1990s, and after it was banned by the authoritarian regime in 1999, the prison population of Falun Gong adherents swelled.
Matas and his co-investigator, David Kilgour, a former member of Parliament and Secretary of State for Asia-Pacific, concluded that the regime used this population as a massive pool of potential organs.
This was the only possible explanation of how Chinese hospitals could offer expensive transplants on demand, without the usual wait list necessary to find a matching donor, according to Matas and Kilgour.
The forum where David Matas and Sanderson Layng spoke was presented by the Plum Blossom Centre, the Canadian Centre for Abuse Awareness, and the China Rights Network.
The Epoch Times publishes in 35 countries and in 19 languages. Subscribe to our e-newsletter.