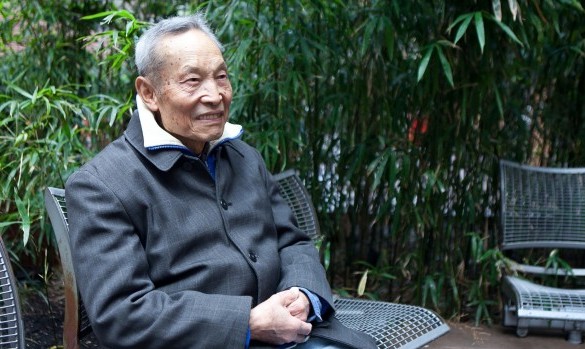 The CCP Killed His Son: You Can Help Save His Daughter-In-Law
[Photo caption: John Shen sits in the garden at his home. (Amal Chen/The Epoch Times] 
Mr. Shen Lizhi and his wife Ms. Luo Fang boarded a local bus in Chengdu, a city China. Lizhi's parents, Mr. Shen Quan and his wife, waited with Luo Fang's mother and father at their home for the young couple to arrive. The couple had been married less than two years, and this would have been the first Chinese New Year they all would have spent together. However, Lizhi and Fang never arrived. They had been arrested and taken off the bus because they practiced Falun Gong.
On March 3, 2002, Lizhi died from the torture that was inflicted on him at the Chengdu Detention Center. The authorities did not inform Mr. and Mrs. Shen of their son's death until a year later. In March 2003, they called the Shens and told them to come to the detention center to pick up their son. When they arrived, guards handed them a box of Lizhi's cremation ashes.
On Dec. 5, 2002, Ms. Luo Fang was sentenced to 12 years of incarceration for merely practicing Falun Gong. She has been tortured numerous times and injected with harmful drugs. She is unable to walk and has to drag herself around with her arms. She is in her 12th year of the jail term, and the Chinese Communist Party (CCP) is notorious for extending sentences. Ms. Fang is in desperate need of medical care.
Mr. Shen Quan, also a Falun Gong practitioner, now resides in New Jersey, USA. He is in his early eights, and his English name is John Shen. He is asking for our help in freeing his daughter-in-law. His eldest son already has a place for her to live in his home in New Jersey.
[Correction from FOFG: we had previously reported that Mr. Shen Lizhi and his wife Ms. Luo Fang were engaged at the time of their arrest.]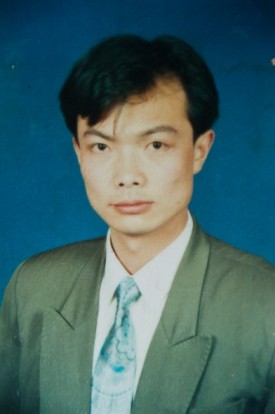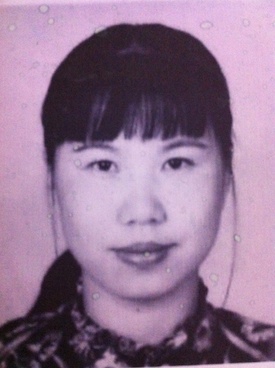 Please write to any or all of the following officials and ask for the immediate release of Ms. Luo Fang. (You can write to one official and send copies to others.) Your efforts can help free her and restrain the persecutors from harming others. Each voice raised with help bring about the end of the CCP's persecution of Falun Gong.
CHENG DU CITY WOMEN'S PRISON (ALSO CALLED CHUAN XI PRISON)
WANG XINYA-DIVISION DIRECTOR
Long-quanyi Stage District
Cheng-du City
Sichuan Province 611000
People's Republic of China
WEI, HONG, GOVERNOR
30 Duyuan St. Jinjiang
Chengdu, Sichuan China 610016
LI, ZHONGBIN, DIRECTOR
Sichuan Department of Justice
24 Shangxiang St.
Qingyang, Chengdu, Sichuan China 610015
XI JINPING
President, People's Repubic of China
Zhongnanhai
No. 174 Xi Chang'an Jie
Beijing 100017 China
PRESIDENT BARACK OBAMA
The White House
1600 Pennsylvania Avenue, NW
Washington, DC 20500
CONGRESSMAN EDWARD ROYCE
Chairman, Foreign Affairs Committee
2185 Rayburn House Office Building
Washington, DC 20515
SENATOR ROBERT MENENDEZ
Chairman, Foreign Relations Committee
528 Senate Hart Office Building
Washington, DC 20510
NAVANETHEM PILLAY, HIGH COMMISSIONER
Office of the United Nations High Commissioner for Human Rights
Palais des Nations
CH-1211 Geneva 10, Switzerland