Chinese Lawyers Held Over Falun Gong Cases
2014-08-13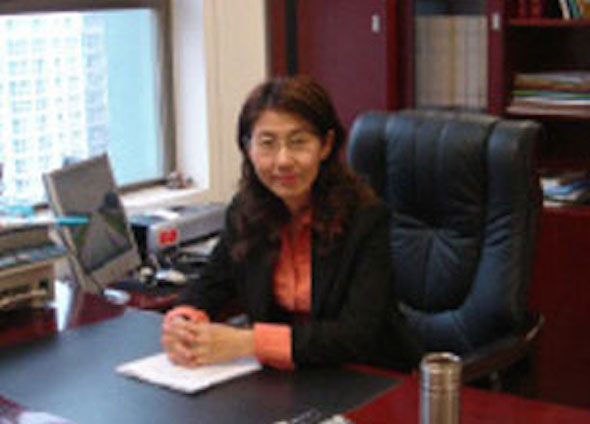 Authorities in the northeastern Chinese province of Heilongjiang have taken into custody and questioned three rights lawyers representing detained members of the banned Falun Gong spiritual movement, lawyers and relatives said on Wednesday.
One of the detained practitioners of Falun Gong, which claims tens of millions of followers around the world and was banned as an "evil cult" in July 1999, was Xiao Yanhua from Heilongjiang's Mudanjiang city, her sister said.
"A huge group of policemen came storming in and took away my younger sister, who was learning Falun Gong," Xiao Yanrong told RFA.
"She was taken away by about eight or nine police officers from the city state security police," she said.
The family then hired top Beijing rights lawyer Wang Yu to represent Xiao Yanhua.
But Wang and two other lawyers were refused permission to meet with Xiao and other Falun Gong clients after arriving at the detention center in the Xiao family home city of Mudanjiang, and were themselves held for more than seven hours for questioning, they said.
"The main reason was that we went to the detention center and tried to meet with our clients," Wang said after her release on Wednesday. "This is definitely a Falun Gong case."
"It comes under clause 300 in the Criminal Law pertaining to evil cults and their use to harm the rule of law," she said.
'Three don'ts'
She said the lawyers had made the trip to the detention center in person twice, in addition to contacting the police department and the state prosecution office.
"They still won't let us see them," Wang said. "This is totally against the law."
Wang said Xiao's case had already been presented to a local court, paving the way for a trial, while officials told them lawyers should treat Falun Gong cases according to the "three don'ts" principle.
"Don't meet with them, don't take the case, and don't explain why," Wang said. "That's why they won't give us the time of day now that we've come to Mudanjiang to represent [Xiao]."
"They won't accept our documentation," she said.
The three lawyers were detained until late on Tuesday, Wang added.
Meanwhile, Li Chunfu said he had tried to meet with another Falun Gong client, Guan Rian.
"This case is at the appeal stage, and I have come here three times to try to meet with my client, but they won't allow it," Li said.
"They won't even tell me who the trial judge was, or the prosecutor," he said.
'Evil cult'
The ruling Chinese Communist Party banned Falun Gong after the group staged a massive silent protest outside the main leadership compound in Beijing in 1999.
State-run media have since portrayed Falun Gong as a fringe, fanatical sect, often referring to it as an "evil cult."
Human rights groups estimate that hundreds of Falun Gong followers have been jailed and tens of thousands sent to labor camps without trial since then.
Li said there was little lawyers can do in the face of determined official stone-walling.
"The detention center said we have to ask leaders higher up, so we went to the municipal police department, and issued them with a notice of illegal procedures," he said.
"They said neither the discipline inspector, the auditor nor the police chief was around, so they sent us to the rule-of-law department, but they refused to see us," Li added.
"They held us for seven hours in the Jiangnan branch police station after we took a photo of ourselves just next to their front gate," he said.
He said a number of relatives of Falun Gong practitioners had been gathered outside the gates of the detention center, crying, when the lawyers visited.
"When I went back there … in the afternoon, they wouldn't even let us in the main gates, and the relatives were standing with us outside the gates, crying," Li said.
Risky cases
Out of more than 204,000 lawyers in China, only a few hundred risk taking on cases that deal with human rights, particularly when linked to the rights of Falun Gong followers, according to Amnesty International.
China has launched a clampdown in recent years on its embattled legal profession, with many civil rights law firms struggling to renew their licenses.
Rights groups say there is little purpose to the annual licensing scheme for lawyers and law firms, besides the exertion of state control over the legal profession.
New rules introduced in the past two years ban lawyers from defending certain clients, and leave them vulnerable to being charged themselves with subversion if they defend sensitive cases.
Reported by Qiao Long for RFA's Mandarin Service. Translated and written in English by Luisetta Mudie.