Canadian Parliamentary Hearing Says No to Organ Harvesting in China
October 24, 2014 | By Minghui correspondent Ying Zi
(Minghui.org) "Nobody could seriously doubt the nature of the problem, or the size of the problem. What we call plausible deniability is now gone," said Scott Reid, chair of Canadian Parliament's human rights subcommittee at a hearing on October 21.
Liberal Member of Parliament (MP) Irwin Cotler stressed that organ harvesting in China is state-sanctioned and are "crimes against humanity against the most vulnerable in Chinese society."
Mr. Cotler said that a multi-pronged approach, including legislation and public awareness, would be necessary to stop the crime, "If we do not act then we become complicit in that criminality, and so there is a responsibility on us here as parliamentarians, as a government, and as a civil society to hold China accountable."
The hearing in the Canadian Parliament in Ottawa was hosted by Mr. Scott Reid. Seven additional MPs attended the event. Dr. Damon Noto, representative of DAFOH (Doctors Against Forced Organ Harvesting), and journalist Ethan Gutmann testified.
"The testimony today was sort of a tipping point in terms of our awareness in regards to organ harvesting in China," said MP Tyrone Benskin. He said that organ harvesting, while hard to accept initially, was no longer in doubt. The question now is what to do about it. Canada could immediately move to stop organ tourism and keep Canadians from traveling to China for organs, he said.
MP Wayne Marston said that he gained in-depth knowledge on the subject after listening to Falun Gong practitioners and meeting with two subject-matter experts: human rights attorney David Matas and former Canadian diplomat David Kilgour. "I'm really pleased with your testimony here today because it is an added level to all of the understanding that is so important," he said.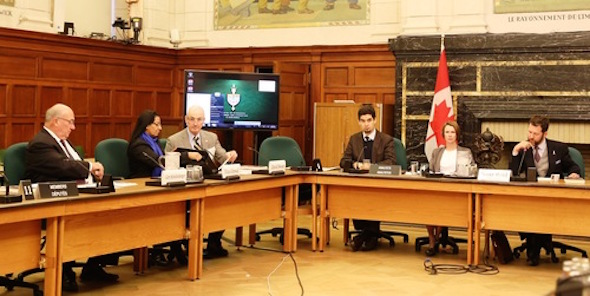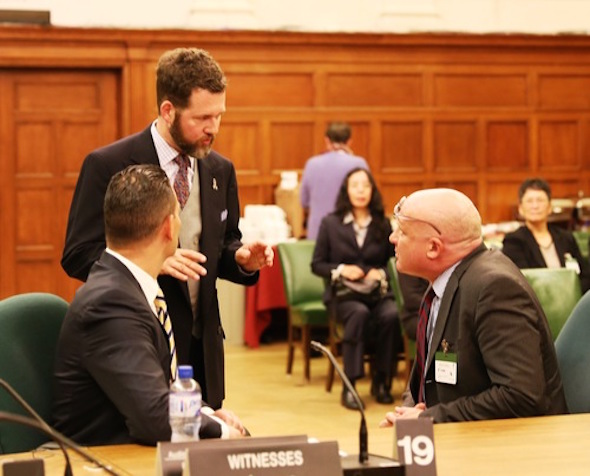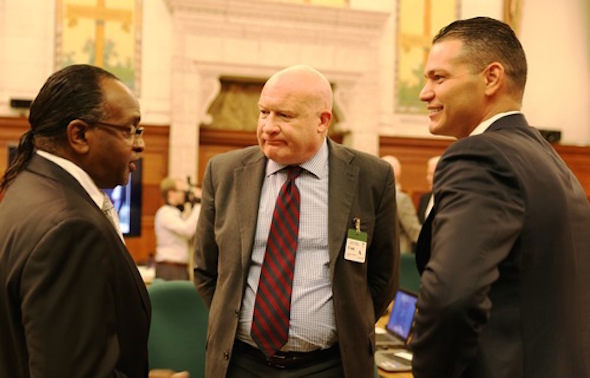 Falun Gong Practitioners Are the Main Target
According to Dr. Noto, the number of organ transplants in China skyrocketed from a few hundred per year in 1999 to several thousand in 2004. The same thing happened to the transplant centers. The Chinese hospitals run transplant advertisements that guarantee matched organs in a matter of two weeks, and appointments for transplant surgeries can be made in advance.
Some hospitals even claimed "superior results" and that tests can be done on "donors" prior to the removal of the organs, said Dr. Noto.
He said that the number of death row prisoners, which ranged between 2,000 to 5,000 each year, couldn't explain the huge organ source in China. The only possibility is that there's a live organ pool in China. A preponderance of evidence points to the fact that Falun Gong practitioners, known for their good health and clean habits, are the main target. The nationwide persecution of Falun Gong made it possible for culprits to commit the crime without meeting with legal consequences.
Mr. Gutmann also shared his findings published in his latest book The Slaughter. He said that recently sacked CCP officials, including Bo Xilai and Wang Lijun, had been involved in this crime, which is still going on today.
MPs David Sweet, Nina Grewal, Gary Ralph Schellenberger, and Judy Sgro also attended the hearing.