In Australia, Chinese Regime Leader Xi Jinping Asked to Stop Persecution
By Leo Timm, Epoch Times | November 17, 2014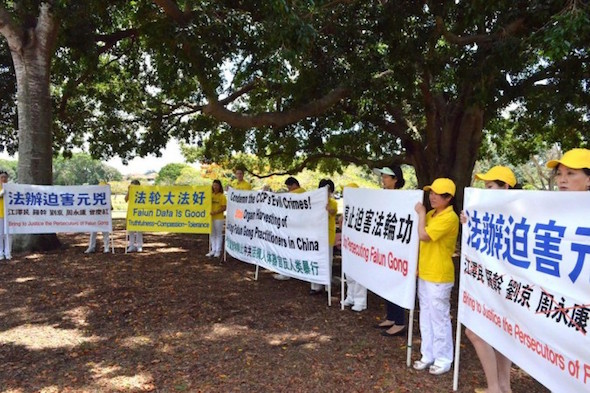 Practitioners of Falun Gong have called upon Chinese communist leader Xi Jinping during his stay in Australia to end the brutal 15-year-long persecution of the Chinese spiritual practice, as reported by Sound of Hope.
Following the G20 meeting in Brisbane, Australia, general secretary of the Chinese Communist Party (CCP) Xi Jinping made a visit on Nov. 16 to Canberra, the country's capital. Falun Gong practitioners stood by the roadside holding signs as Xi's motorcade and security detail passed by.
The demonstrators shouted "Falun Dafa Hao," which is Mandarin for "Falun Dafa is good." Falun Dafa is another name for Falun Gong, a traditional spiritual discipline publically introduced in 1992. It was rapidly taken up by tens of millions, who, before Falun Gong was banned in 1999, could be seen by the thousands doing meditation in the parks and squares of all major cities in China.
In an interview with the Australian ABC News, Falun Gong practitioner and former instructor at Beijing's Tsinghua University John Meng recounted his experience at the hands of communist authorities:
"The CCP's persecution is wrong. So I told other people the facts of the persecution. As a result, police arrested me and I was sentenced to a nine-year imprisonment. Prison guards tortured me, including brutal beatings, forced brainwashing, sleep deprivation, and forced labor."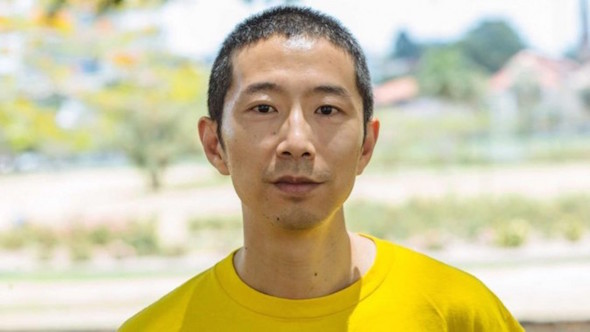 Meng's jailers also drew blood samples from him during his his time behind bars, a procedure he later learned was to provide a database of candidates for organ harvesting. Many jailed practitioners have reported similar treatment.
In 1999, despite the peaceful and non-political nature of the practice, then-CCP general secretary Jiang Zemin launched an all-out campaign to exterminate Falun Gong. According to Minghui.org, in the fifteen years of persecution, millions of Falun Gong practitioners have been incarcerated, and tens of thousands have been tortured to death or murdered for their organs.
Jiang is no longer in office, but the persecution of Falun Gong continues. According to Minghui.org, a website that provides information about Falun Gong and the CCP's persecution, the first half of 2014 has seen the confirmed deaths of 69 practitioners from torture and abuse.
"I wish that President Xi Jinping, as China's new leader, stops the persecution and brings the main perpetrator, Jiang Zemin, and his followers to justice," Meng said.