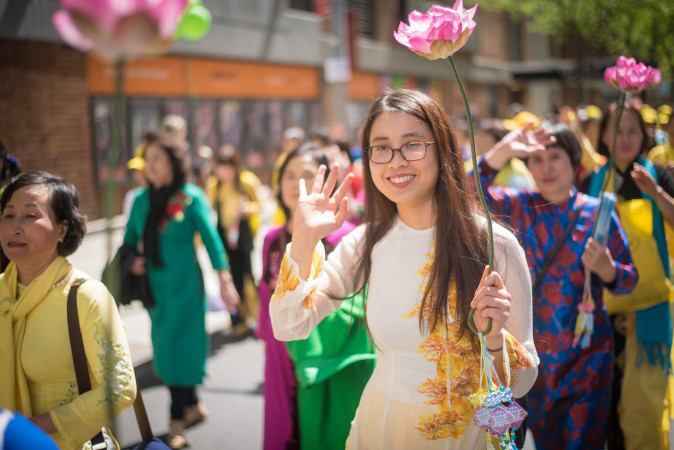 How Falun Dafa Is Blossoming in Vietnam
On any given day in the parks of Vietnam's biggest cities—and even smaller cities—you'll find groups of people doing the Falun Gong exercises.
But even just a few years ago, Falun Gong was relatively unknown in Vietnam.
Falun Gong (also known as Falun Dafa) is a practice of mind and body based on the principles of Truthfulness, Compassion, and Tolerance. It was the most popular qigong practice in China in the 1990s, with an estimated 70-100 million people practicing. The Chinese Communist Party viewed its popularity as a threat, and in 1999 the Chinese Communist Party (CCP) started persecuting the practice.
Perhaps Falun Dafa's slow start in Vietnam was due to political pressure from the CCP, as it is not officially allowed by Vietnamese authorities; nevertheless, in recent years it has become wildly popular, with some saying Vietnam has the third largest group of Falun Dafa practitioners – behind China and Taiwan.
One volunteer has seen the dramatic rise in Falun Gong's popularity firsthand.
"Based on my knowledge, in 2000, Vietnam only had two practitioners: one in Hanoi and one in Ho Chi Minh City. In 2012, there were 4,000-5,000 practitioners. In 2016, there were around 10,000 practitioners," he said. For security reasons, he wanted to remain anonymous.
More recent estimates put the number at 30- to 50,000 practitioners, but it is impossible to verify.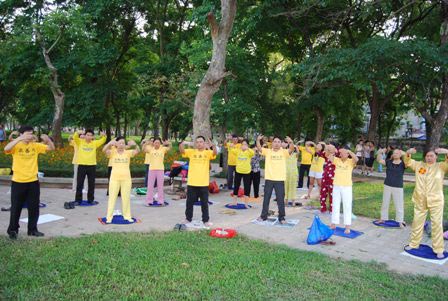 In 2003, the first translation of Falun Gong's main book, "Zhuan Falun," was published in Vietnamese. A new edition was released in 2017 amidst the surge in popularity.
Falun Dafa's rapid spread in China in the 1990s was almost entirely through word of mouth, but there's one major difference now in Vietnam: the internet.
Like many, that's how Tri Nguyen first heard about Falun Dafa. He started practicing in May 2016. "Dafa changed the way I feel about life. I understood more about what is right, what is wrong; then I modified my actions and attitudes about everything. My health has been perfect since I began practicing."
The international student has joined a local practice site in the United States, showing how Falun Dafa is popular not only in Vietnam but also in the Vietnamese diaspora.
Inspirational stories on social media have also played a big part. "There are many stories of people who practiced Dafa and got many benefits, like health and character improvement, from Falun Dafa. They shared these stories online through dkn.tv, which is the Vietnamese edition of the Epoch Times newspaper. More and more people read these stories and they realized that Dafa is good and then tried practicing too," Tri said.
As for why it's so popular with Vietnamese people, Tri says, "Vietnam's traditional culture is similar to China's because their culture had a very big influence on us. So I think it might be easier for people in Vietnam to understand it. Furthermore, I think nowadays people think about going back to traditional culture, from music to dance, more than before."