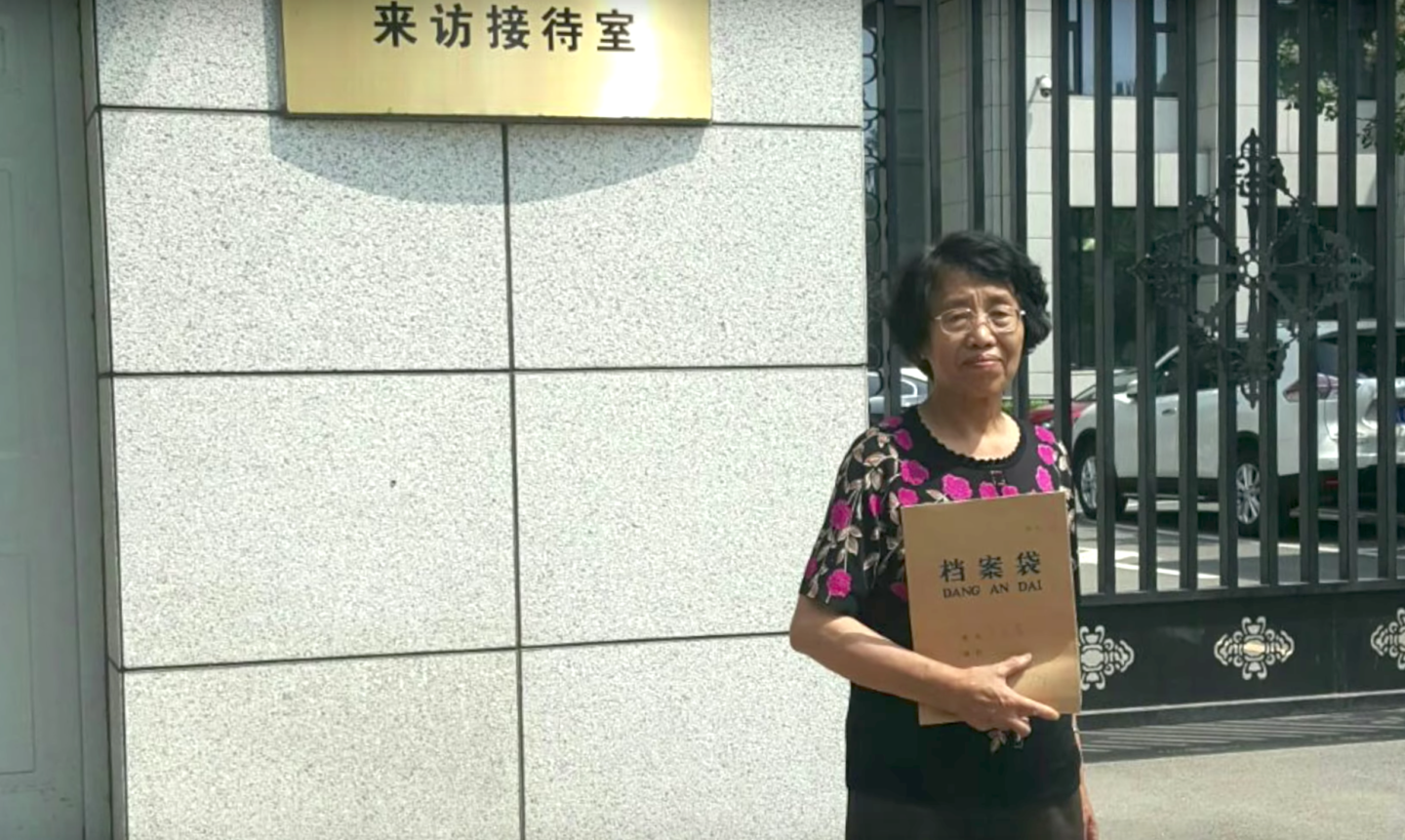 Call for the Rescue of Canadian Falun Gong Practitioner Imprisoned in China
Chinese prisoners often send out cries for help in the form of handwritten notes smuggled to the outside world. This time, the note came from the elderly mother of the imprisoned—and was addressed to Anastasia Lin, the reigning Miss World Canada.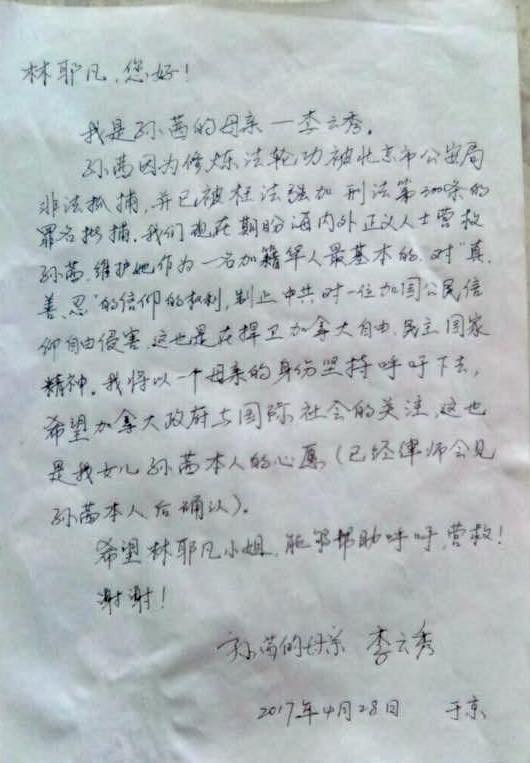 Lin posted to her Facebook page a photo of the note, which describes Sun's illegal arrest, and states that the detention violates Sun's rights to freedom of belief as a Canadian citizen.
Sun, 51, is the vice president of Beijing Leadman Biochemistry Co., Ltd., a company she co-founded with her husband Shen Guangqian in 1997. She was at her Beijing home when she was taken by 20 policemen.
Sun is one of several Falun Gong practitioners holding citizenship in the free world who had been detained in China. Notably, Dr. Charles Lee of San Francisco, California was held and tortured 2003-2006 for advocating the rights of Falun Gong practitioners.
Since 1999, the Chinese Communist Party has been kidnapping practitioners of the Falun Gong meditation practice as part of its campaign to eradicate the practice and its members. In custody, practitioners are forced into hard labor, brainwashing sessions, and subject to torture so as to pressure them to recant their beliefs in Falun Gong's tenets of truthfulness, compassion, and forbearance.
In the last several months, Sun has suffered solitary confinement, being shackled tightly with handcuffs, pepper spray, and material deprivation.
Lin has begun a petition to the Canadian government to put pressure on China for Sun's release, and spoke on June 19 at the United Nations Human Rights Council about Sun's case.
"Ms. Sun Qian is a Canadian citizen who was arrested on February 19, 2017, in Beijing," reads the petition. "She has been detained solely because of her belief in Falun Gong — a peaceful meditation discipline centered on the values of truth, compassion, and tolerance, which has been brutally persecuted by the Chinese Communist Party. Ms. Sun has faced torture and mistreatment in custody, and we are calling for her immediately release her and for the release of all prisoners of conscience in China."
Sign the petition here on Change.org. It is open to Canadian residents and non-Canadians alike.
Watch Anastasia Lin's video about Sun Qian here:
Source