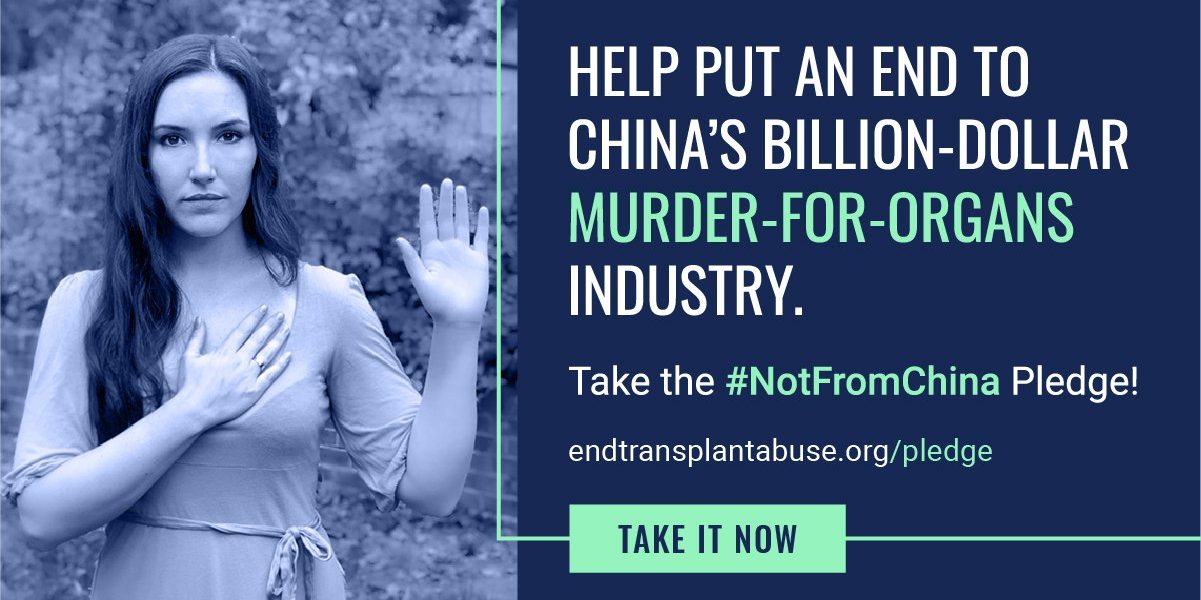 FoFG Joins #NotFromChina Campaign
Friends of Falun Gong has become a sponsor for the #NotFromChina pledge, initiated by End Transplant Abuse in China (ETAC).
In light of the organ harvesting from living prisoners of conscience in China, Friends of Falun Gong, along with ETAC and other organizations, has launched a campaign to raise awareness of this issue. In the early 2000s, researchers learned about this horrendous practice, sanctioned by the Chinese Communist Party and carried out by state-run hospitals. Organ harvesting has been recently proven "beyond reasonable doubt" by the China Tribunal.
The Tribunal found that the victims of organ harvesting are chiefly practitioners of the spiritual practice Falun Gong, and other religious populations imprisoned for their beliefs.
The Pledge is a personal commitment not to receive an organ from China if one becomes ill and reads as follows:

On the grounds of conscience and basic humanity, I solemnly pledge that I will not receive an organ transplant from China.
Simply post the pledge to social media with the hashtag #NotFromChina.
For post ideas and downloadable templates, please visit the campaign page.