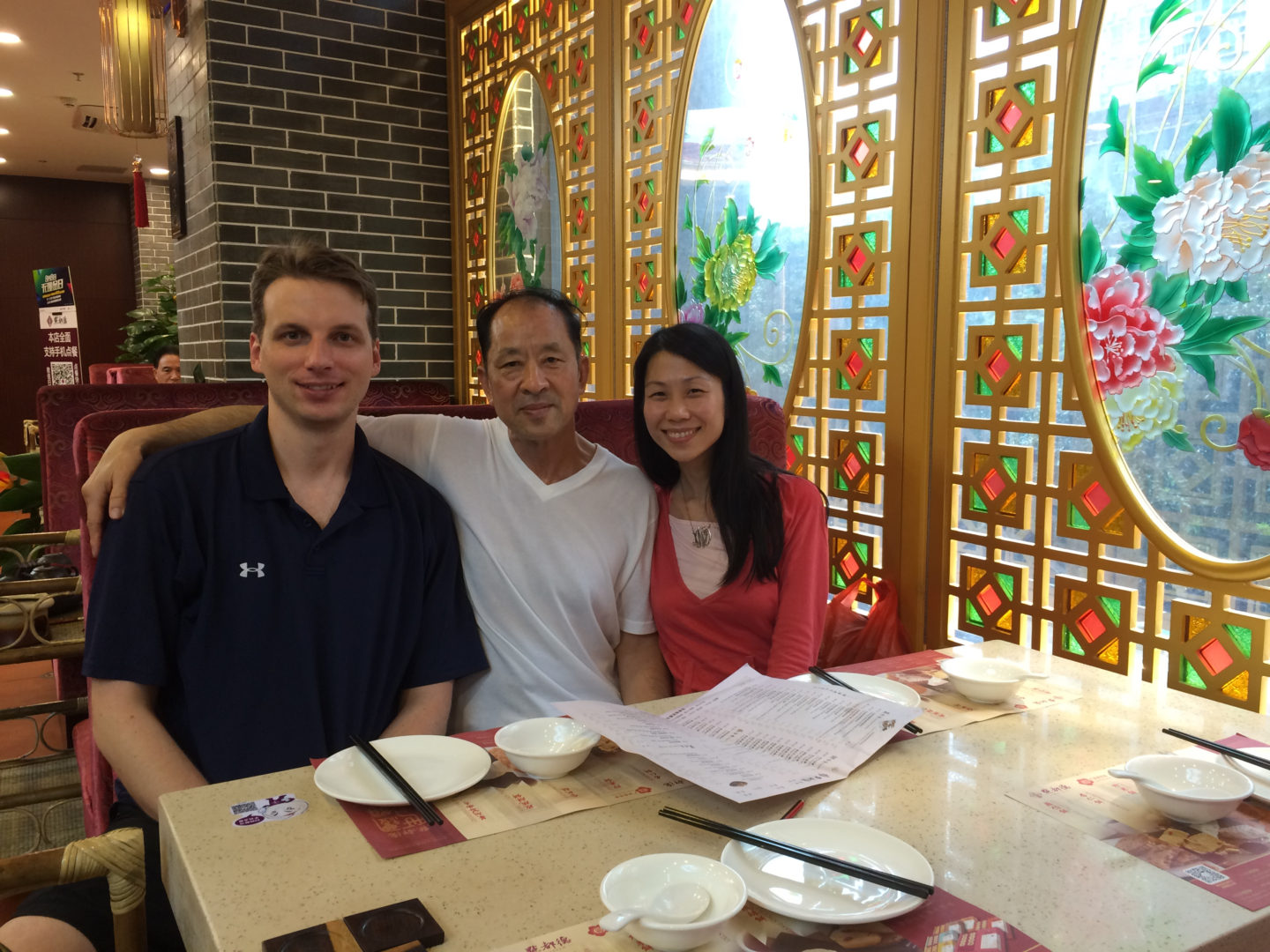 American Tries to Rescue Father-in-Law After 16 Years of Prison Abuse, Stopped by Chinese Authorities
At their 2009 wedding ceremony in Maryland, Danielle Wang and Jeff Nenarella left a rose on the chair where the father of the bride would have sat. As the couple said their vows, Mr. Wang Zhiwen was in a Chinese labor camp, sandwiched between inmates, deprived of sleep, and psychologically tormented—all in an attempt by the Chinese Communist Party to make him renounce his faith in the spiritual discipline Falun Gong.
Mr. Wang's story is one that can only happen in China. Since July 20, 1999, practitioners of the meditation exercise have been arrested en masse and ferreted away into secret prisons and brainwashing centers. There, they are subjected to physical, psychiatric, and sexual abuse on a routine basis.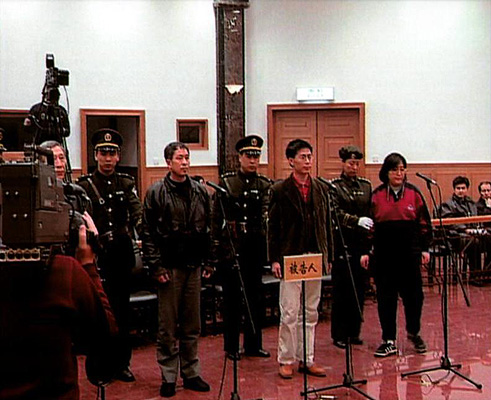 Mr. Wang was taken on the very day the persecution began, dragged from his bed in the early hours, given a closed-door trial, and convicted to 15 years of prison. The Chinese regime singled him out with the thought that as a volunteer coordinator for Falun Gong in Beijing, his example would serve as a cautionary tale to other believers.
In his decade and a half of incarceration, it was reported that he lost his teeth from beatings, both of his collarbones were broken and never properly set, he was forced into slave labor, and, finally, just before his release in 2014, he was persecuted to the point of suffering a stroke. His hardships are too many to number.
As the new couple worked together to obtain their father's release, they told themselves that when he finally joined them in the United States, they'd have another wedding ceremony.
Last month this long-awaited dream nearly became possible. In July, Wang and Nenarella flew to Beijing to bring their father home with them. The couple was full of confidence and optimism. Wang held a U.S. green card, and was in January issued the passport needed for travel to the United States.
"The typical agency issued it so it seemed like a breakthrough," Nenarella told Friends of Falun Gong. "We'd also been working with the U.S. to navigate the process. In spite of all the harassment, we were able to move forward, get his health exam, pick up his visa, and got all the way to border control—and then they cut the passport."
It felt like all the hard work and risk, all the miles we traveled, the thousands of dollars spent—everything—had been destroyed in a second with a pair of scissors.
—Jeff Nenarella, son-in-law of Wang Zhiwen
It was in Hong Kong, on their way to boarding a flight to the United States, that Wang was turned back into a world of constant surveillance, harassment, and degradation.
In his seven years of marriage, Nenarella never had the chance to meet his father-in-law until now. And just as they were bonding as a family, they were so unceremoniously dashed apart again. FoFG spoke to Nenarella in the days following his and Danielle's return to the United States.
FoFG: It's been an overwhelming several weeks for you. How do you feel?
Nenarella: I look back to a few days ago after they cut his passport, when we were back at a hotel just trying to gather ourselves. It was a very difficult moment. It felt like all the hard work and risk, all the miles we traveled, the thousands of dollars spent—everything—had been destroyed in a second with a pair of scissors.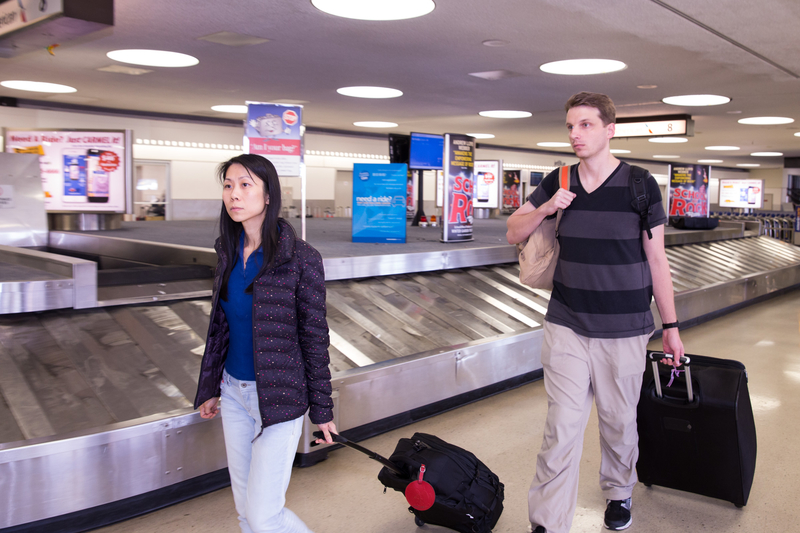 We were trying to hold it together. At that point, Zhiwen was sitting on the floor and meditating. That's his demeanor always: totally calm, never blames others, always keeps positive. Danielle said to me that we have to be strong for him and to not let the pressure destroy our spirit. Having to make the choice to leave him there was a horribly unfair decision that was forced on us.
Coming back to the U.S., we felt that we could breathe again now that the web of spies that followed us throughout the trip came off. Yet we can't breathe because Zhiwen is still in China and we know what he is up against. I haven't been eating well since we started the trip. There's permanent acid in my stomach from being worried about him.
FoFG: His story and your recent experience seem so surreal. Why do you think the Chinese regime even issued a passport?
Nenarella: Someone in higher levels at the Ministry of Public Security approved it. Nothing in Chinese law prevents him from traveling. He was unjustly imprisoned after a show trial. In prison he never caused trouble for anyone. Out of prison, he lived quietly. There was really no issue for his passport. He got it, and he should have been able to travel.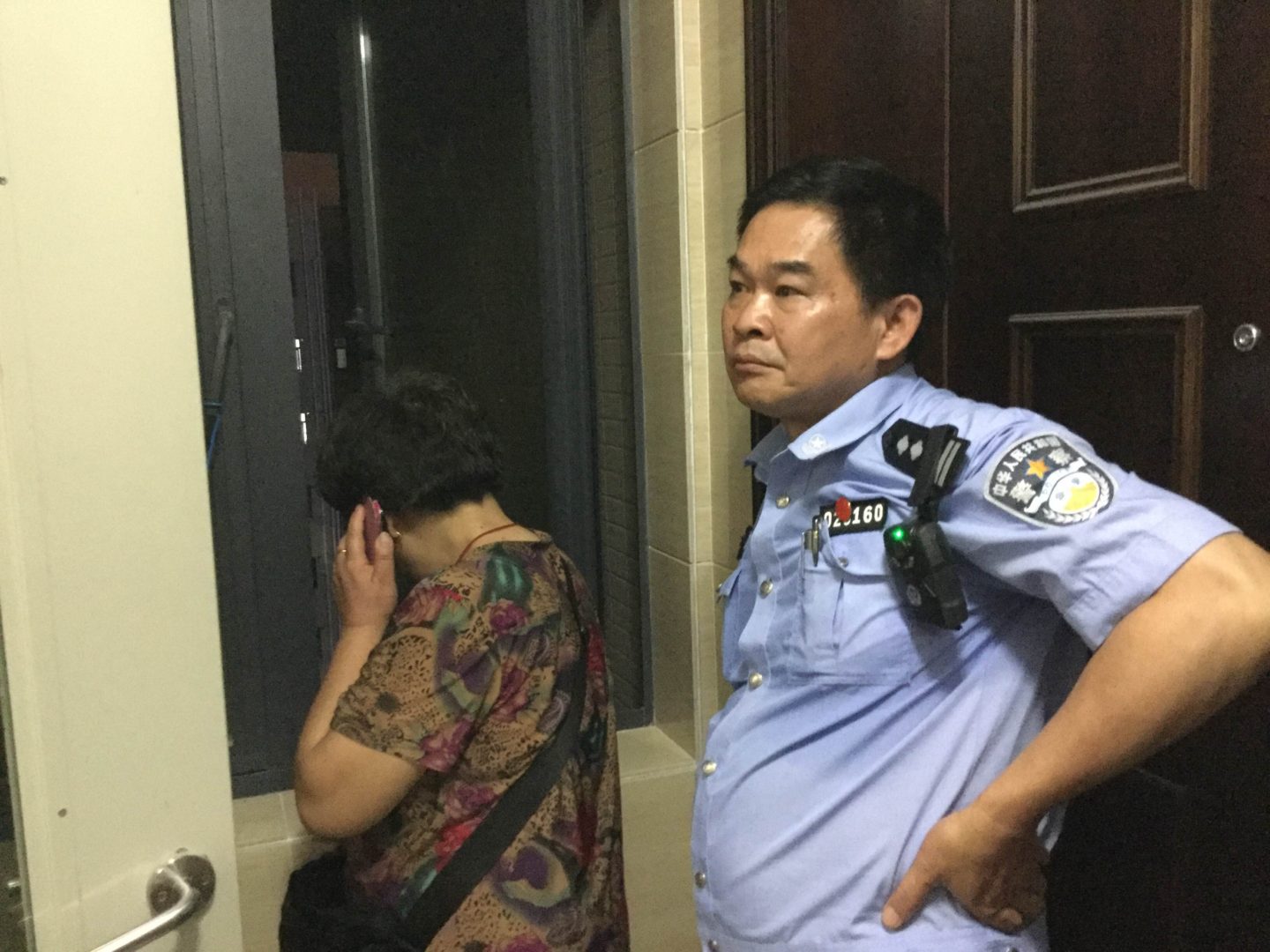 After it was issued in January, local police came to his house and seemed confused how he got it. The local precinct was intent on harassing him. When we went there in July, we met with him and bought plane tickets to Guangzhou—the only place in China where U.S. immigration visas are handled.
After we bought the tickets, local police immediately came knocking, asking how he got the ticket. The speed at which they knew was scary to me. They intimidated him, saying "Don't even think about leaving Beijing."
FoFG: What are some things you wish people would understand about modern Chinese society?
Nenarella: I've talked to lots of Chinese people over the years. Whenever there's a big disaster, or political corruption, someone always comments, "Oh, that's normal."
In our case, we had no less than 50 spies tailing us throughout the trip. We had 30 police at the door. Some Chinese would say that's normal. No it's not. Only in China would that happen. In a normal county there's no reason law enforcement would be making you constantly look over shoulder, make you feel like a criminal, trying to get under your skin. They were taking photos of us. Sometimes Danielle would confront them and they would run away. Other times they'd just smile and continue.
FoFG: What do you understand of Zhiwen's work as a volunteer coordinator for Falun Gong? Was he very outspoken?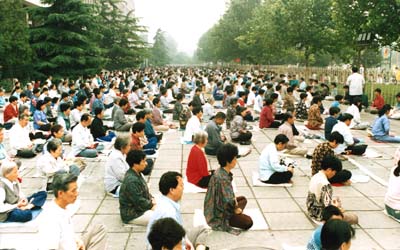 Nenarella: He's such a low key person. I don't think he ever tried to be more visible. Back [in the 1990s] when Falun Gong meditation was very popular in China, he volunteered by teaching the exercises to whomever wanted to learn, and by helping Master Li speak at seminars. There was such demand. He did what he could to help people learn the practice so they can benefit from it.
After he was made an example of through his imprisonment, the regime made it seem like he was a key coordinator. It's not what people think. There's no hierarchy in Falun Gong. He was a volunteer, not a spokesperson.
FoFG: How is your relationship with Zhiwen?
Nenarella: He is an amazing person. Once he was released from prison in 2014 we were able to phone him quite often. He's so light hearted, positive, and at peace with the world. If you ask him about what he suffered in the past, he doesn't feel the need to talk about it. To him it's like water under the bridge. In part, he doesn't want to scare his daughter, but also he really takes to heart the principles of truth, compassion, and tolerance—he can genuinely let things go and just focus on the positive. You can tell he's a very compassionate, strong father figure. He takes care of both of us; despite all that he faces, he's way more concerned about our safety.
FoFG: Where do you think he draws his immense strength? From where do you and Danielle draw yours?
Nenarella: It's absolutely his diligence in keeping Falun Gong's teachings in his heart every moment that gives him his strength. He's extremely regimented, treats his faith seriously, and cherishes it. He doesn't let a day pass without looking within.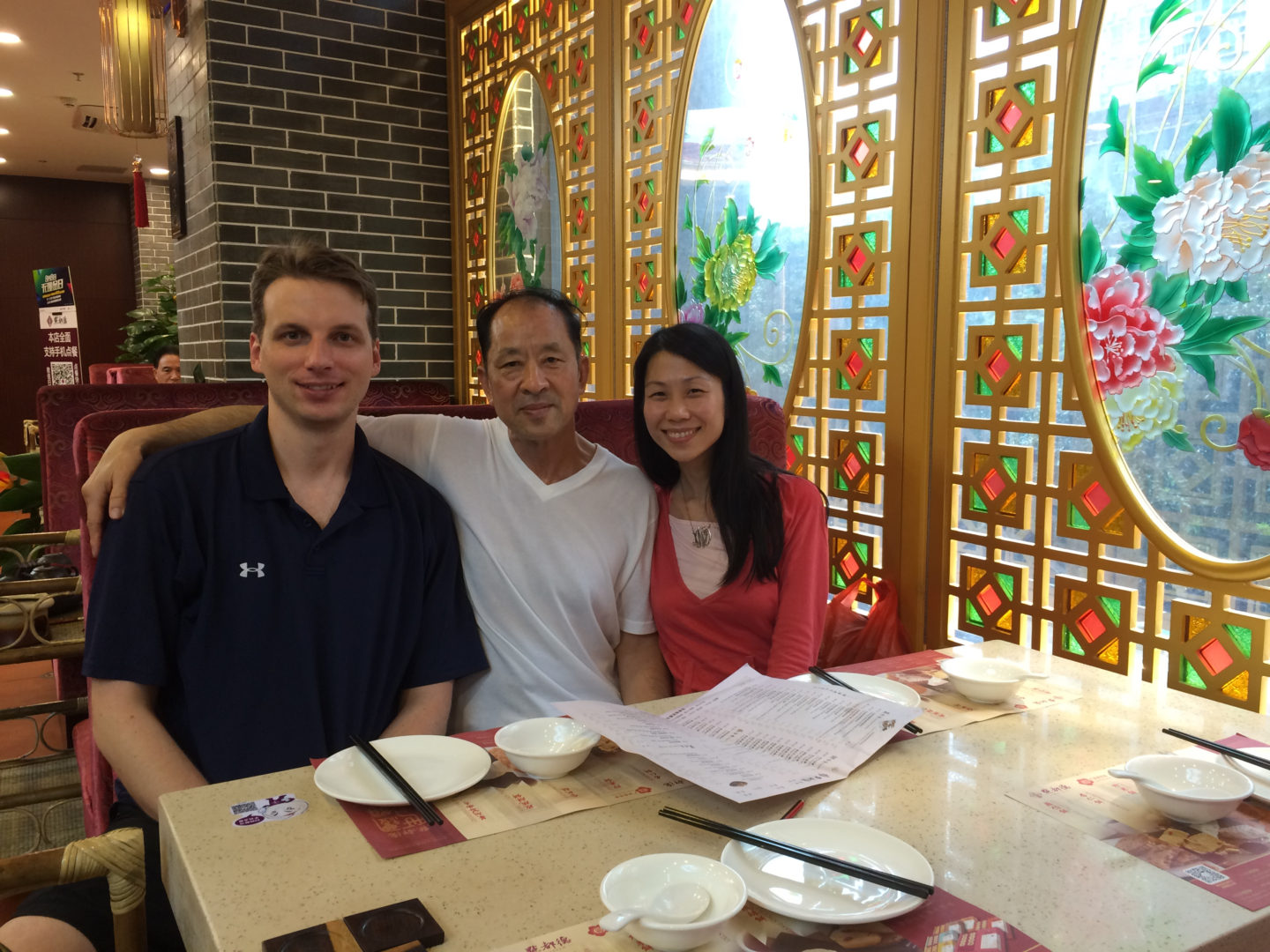 Throughout the trip my wild imagination kept acting up. He said, "Let's not treat this as a big deal. Let's let go of fear. We are correct so we have nothing to fear." I learned a lot from him about staying the course and being focused, and being as righteous as possible.
When the three of us are together, he has power to bring out the best in us. Because his belief is so strong, he immediately creates a good environment for us to be strong.
FoFG: What do you think will happen now?
Nenarella: Fundamentally, we are staying determined. I keep this vision in my mind of us walking through the airport together and his feet stepping onto U.S. soil. I'm looking forward to it. It is absolutely achievable. All that needs to happen is another passport to be issued, and to allow him to leave the country. We need the Chinese regime to know that the world is watching.
How to Help
Sign Danielle Wang's petition to Secretary of State John Kerry at www.FreeMyDad.org and share it on social media.
Write to your Congressional representative to express your concerns. Ask them to urge the President to act. U.S. officials are already putting pressure on the Chinese regime on behalf of Wang Zhiwen.
The G20 Summit takes place in China this September. Let American delegates know that this is a good opportunity for them to offer Wang a seat home on their plane.
Share this news with those working at the United Nations and human rights organizations.