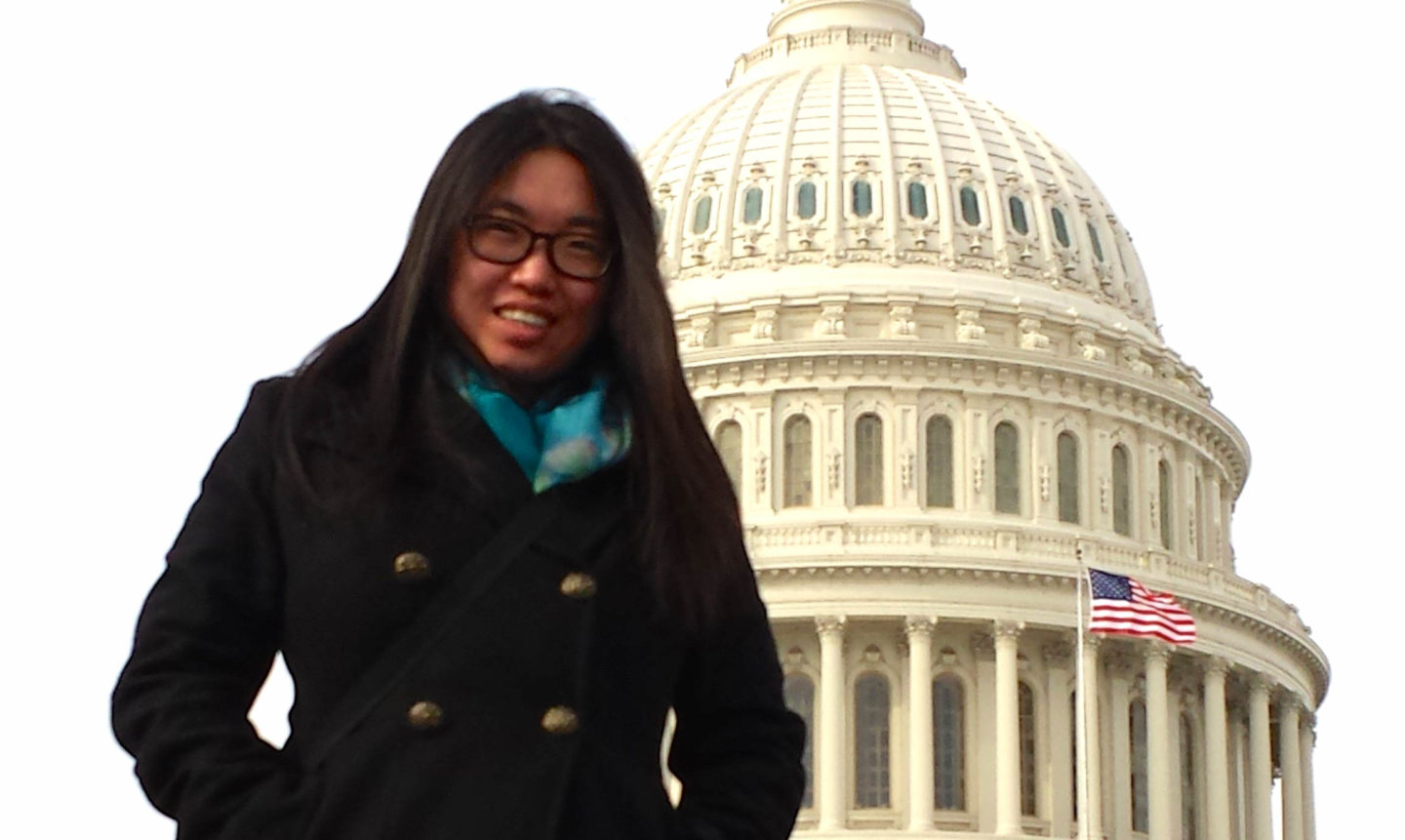 Serena's Story: The Chinese Regime Labeled Me 'anti-government' in 3rd Grade
I was six years old when my mom started to practice Falun Dafa meditation (also known as Falun Gong). She is a doctor, but she had some genetic disease and had to take medicine. After practicing Falun Gong, she didn't have to take any medicine anymore. When she introduced Falun Dafa to me, I didn't really understand it much when I was really young, but I knew I should follow its principles of truthfulness, compassion, and tolerance.
How I became an 'anti-government' third grader
When I was in third grade, my parents went to Beijing to appeal on April 25th, and I went to Beijing with them. When we arrived in Beijing, we were stopped by the police. They pushed us into a dead-end alley and asked where we were coming from. We were later deported back to our city, but my school knew that I went to appeal in Beijing. After that I was sent to the principal's office along with another practitioner, and they criticized us for practicing Falun Gong. They said we were anti-government and anti-communist party. I didn't truly understand what anti-government was at that time, but I was really scared.
When they started to arrest and detain Falun Gong practitioners, my mom was detained six times. She was not around much then. I remember one time she was detained in her hospital — it wasn't by the police, but the hospital was afraid that she would go to Beijing again, so they detained her in the emergency department until she promised to sign something saying she would not go to Beijing and that she would give up her belief. She couldn't get out. When I reflect back on this experience, I think that's when I started to keep things to myself because my mom was not around, and my dad was under a lot of pressure. My aunties also went to Beijing to appeal, and some of them were detained, some of them came back. My grandma was also detained once. It was a very difficult time for me.
Schools treated me differently after the persecution
Before the persecution I  received a lot of prizes in my school because I focused on my studies and I got along with other students really well. So my parents were really proud of me. I went to a lot of competitions before, but after the persecution, the school wouldn't let me compete. When someone bullied me, I never told my parents because my mom was not around and my dad was always unhappy.
I used to really like to sing with other students in the school choir, but they changed the lyrics to how you like your government and how bad Falun Gong is. That performance was supposed to show how they loved the country and that they don't like Falun Gong. My teacher wrote the song, and I had to participate. I think they were watching me. They wanted me to participate so they could show that I was their student, and I was being transformed. I didn't want to participate, but I didn't know how to say no at that time.
When I was in ninth grade, there was a VCD in my dorm room talking about the Tiananmen Square self-immolation incident, which was fabricated. Students were passing it around. I think a parent saw the VCD and gave it to the teacher. So the teacher knew that me and another student were Falun Gong practitioners. They called my parents and told them to collect our stuff. They didn't allow us to stay in the dorm anymore.
Even in the U.S., I worried they were watching me
I know people who have had much worse experiences than me, like my friend from high school. We sometimes went out and distributed Falun Gong brochures to some communities, and so I know her really well. I went to the U.S. for university, and I know she also had a chance for an exchange program to Germany, but her mom was arrested and she couldn't get a passport. She went to the place to get a passport; they refused her. She went to the police, and they beat her pretty badly. She didn't even get the chance to get her passport because her mom is a Falun Gong practitioner.
When I first came to the U.S. for university, I would still go back to China because the college dorm closed during holidays, and I didn't have family here. So whenever I went home, the police would know that I'm back. They wanted to see me. Whenever I'm back in China, people tell me to love my country. I feel like even though I'm in the U.S., I'm constantly worried that whatever I do here would affect my parents back home because there's the student association in the universities; there's WeChat that they can monitor. So all those things are like an invisible string that connect me to China. I just worried a lot for my family back home.
The chance for me to really come out as a Falun Gong practitioner happened after I graduated with my master's degree. I invited my mom to come for my bachelor's degree graduation, but they refused because she's a Falun Gong practitioner; the 610 Office said she couldn't leave the country. And when I graduated from my master's, I invited her to come again. And she had been talking with her hospital, she finally got her vacation days, she got her passport, and she boarded her first flight.
But when she was trying to leave Beijing, they found her passport was locked. Because she is a Falun Gong practitioner, they cut her passport. So that's the second time she tried to come but couldn't. And at the beginning I was afraid that what I do here would affect her back home. But at that time I felt that even though I was in a free country and I didn't do anything, they persecuted her even more. So that's when I wanted to come out and talk to people about my experience. I got a lot of support from my friends and whoever I talked with, and I really, really appreciate the support. I cherish the opportunity to openly practice here because I know a lot of my friends back home cannot.
People outside of China need to know about the persecution
People in free societies need to know that it's much worse in China. People are being persecuted, their organs are sold, their organs are taken for transplant. A lot of foreigners come to China for transplants because they waited so long in their home country. They come to China because the advertisements say there's a really short waiting period. But they need to know that the organs are coming from innocent people who were put in prison because of their beliefs. So it's actually really bad, and I think people need to know what is happening in China and that it's connected to a lot of different things happening in the U.S. as well. We train those medical students how to do transplants, but we don't know what they will do with what they learned here when they go back to China.