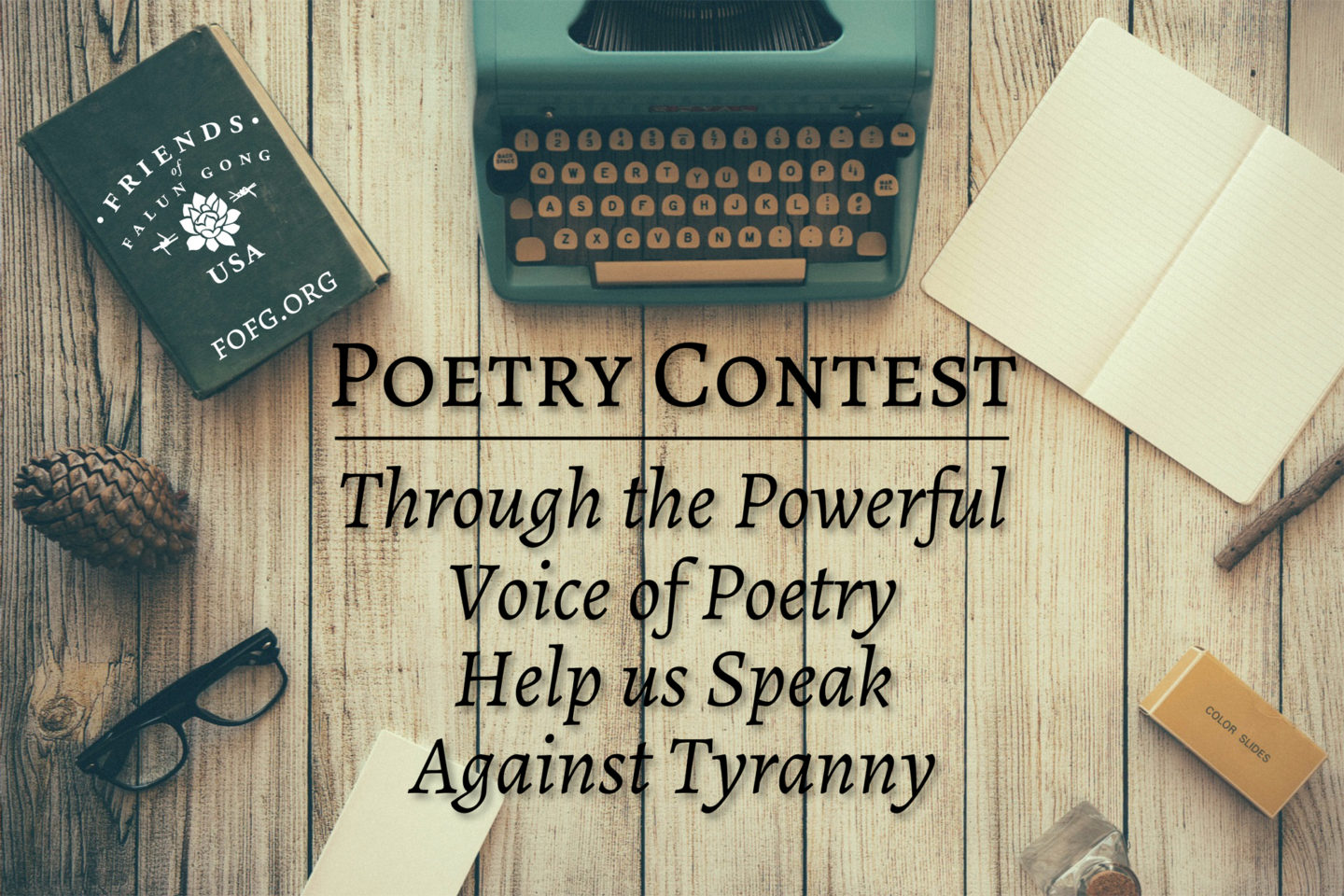 2020 Poetry Competition
The Contest — Write & Win
Poets are the unacknowledged legislators of the world.
— Percy Bysshe Shelley, romantic poet
A poet's work is to name the unnameable, to point at frauds, to take sides, start arguments, shape the world, and stop it going to sleep.
— Salman Rushdie, award-winning writer
In the name of poetry, we implore you…
Since time immemorial, poetry has moved people's hearts and shaped humanity at large. As poets we surely have a purpose. Today, in China, speech and belief are under attack. The tyrannical fist of the Chinese Communist Party (CCP) still attempts to crush free society. We call on you — poets, peacemakers, fellow human beings — help us speak the truth about the cruel injustices enacted upon good men and women seeking peace and freedom.
Learn about Falun Gong and speak out, with the powerful voice of poetry, for the most severely persecuted group in modern China.
This contest is an excellent opportunity for those who have never encountered Falun Gong before to research and learn about it, and through poetry, raise awareness among others who have not heard about the practice and its persecution in China.
Submissions & Guidelines
Submit one or two poems of no more than 50 lines each. Poems must encompass at least one of the following themes:
Advocate for Falun Gong practitioner's fundamental human rights.
Expose the crimes against Falun Gong perpetrated by the Chinese Communist Party.
Express why citizens of the free world should support Falun Gong's rights
Traditional poetry with rhyme and meter is recommended but all styles and forms are welcomed. No profanity please. Poems should be submitted as a word file or PDF file to fofgcompetitions@gmail.com by April 30, 2020, midnight EST.
Winners will be announced on May 13, 2020 in honor of World Falun Dafa Day. Poems will be judged by a panel chosen by FoFG, which will include Evan Mantyk, President of The Society of Classical Poets. The poet must indicate if he or she is an undergraduate college student, or high school student to be considered for respective awards. There is no Submission Fee.
Awards
All winners will be published on FoFG's website. 1st Place winners (adult, college, and youth) will appear in print in the Society of Classical Poets Journal.
Adult

1st — $500
2nd — $250
3rd — $100

College (Undergraduate Students)

Youth (High School Students)
LEARN MORE…
What is Falun Gong?
Learn more about the persecution against Falun Gong.
A bit about poetry forms.
Visit Falun Dafa Information Center
PROMOTE…
Print and post flyer in your local community: at coffee shops, universities, etc…