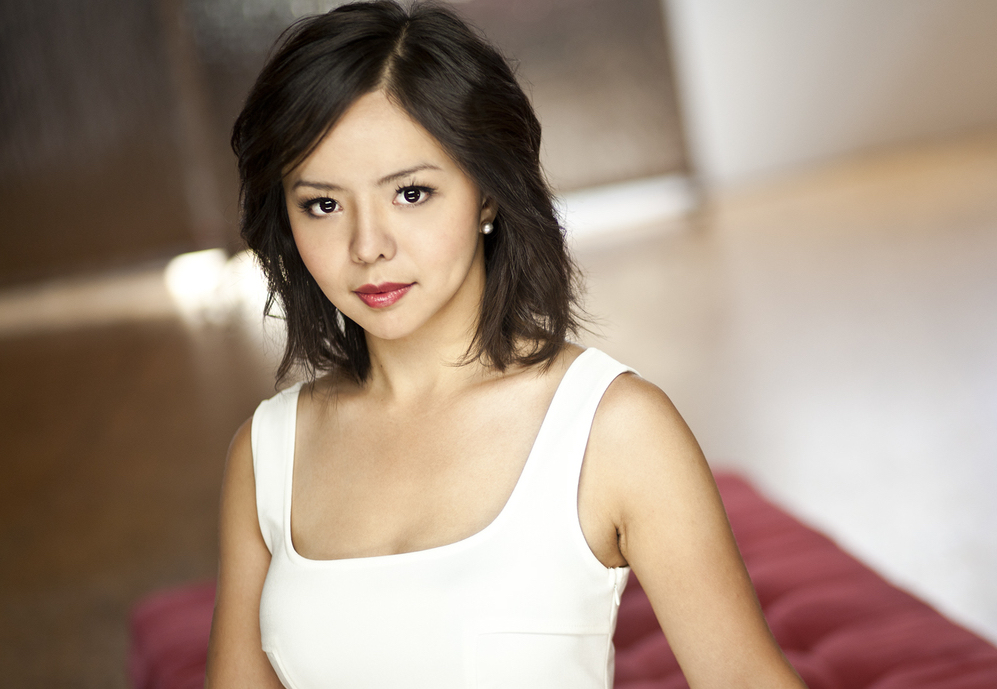 Miss Canada's Freedom Message for China and Falun Gong Spreads Across the Globe
With the Miss World 2016 contest finals coming to a close on December 18th, Anastasia Lin—Miss Canada—walked away not wearing a crown, but with her personal platform having reached people's hearts the world over through major media outlets in the days preceding the Grand Final.
Miss World's slogan is 'Beauty with a Purpose," and Anastasia Lin, since she first entered the contest in 2013 as Miss Canada, has steadfastly spread her message. She has continued to advocate for peace and justice to suffering Chinese citizens in her homeland suppressed under Chinese communist rule, particularly those who practice the spiritual discipline Falun Gong.
Her path was filled with roadblocks. In the 2015 round of competitions, she was one step away from joining the finals in Sanya, China, but was not sent an invitation. This year, the organizers of Miss World attempted to prevent her from speaking about human rights—even though this year, the contest took place in Washington, DC. This may be because, as The New York Times reported, the contest is largely sponsored by Chinese companies. Attempts to deny her free speech grew media attention.
In the end, Miss World yielded, allowing Miss Canada to speak freely about injustices in China, as well as those against herself.
Below is a round-up of the news coverage about Anastasia Lin's 2016 campaign.
The Washington Post | A beauty queen speaks out about China, and causes tensions at Miss World
The Washington Free Beacon | Beauty Queen Demands Western Response to China's Forced Organ Harvesting
The New York Times | Pageant Silences Beauty Queen, a Critic of China, at U.S. Contest
The New York Times | Miss World Contestant Who Challenged China Is Allowed to Speak Once More
The Boston Globe | Two movies China desperately wants to hide
The Boston Globe | Is Miss World silencing Anastasia Lin?
Toronto Star | Miss World Canada aimed to confront China on human rights — not to win a tiara
Latin Post | Miss World Canada Anastasia Lin Barred from Speaking Her Advocacy with the Press And More
The Wall Street Journal | A Beauty Queen Donald Trump Should Meet
People | Miss World Contestant is Barred from Speaking to Press Because of Her Human Rights Advocacy
The Telegraph | Meet Miss Canada, Anastasia Lin, the beauty queen refusing to be silenced on China's human rights abuses
The Epoch Times | Attempts to Silence Miss World Canada Anastasia Lin Give More Attention to Her Message
The Hollywood Reporter | Miss World Contestant Anastasia Lin to Attend U.S. Premiere of China Drama 'The Bleeding Edge'
Cosmopolitan | This Beauty Queen Is Being Silenced by Miss World and It's Shady AF
Daily Mail UK | Canadian beauty queen who criticized China's human rights abuses told she can't speak at Chinese-sponsored Miss World pageant in Washington
Huffington Post UK | Why Anastasia Lin Should Win Miss World
Toronto Sun | Our miss on a mission
The Globe and Mail | Miss World Canada Anastasia Lin uses pageant to fight China on human rights