Liza Zhang of Narara distraught over mother's imprisonment in China
BY PAULINE PRIEST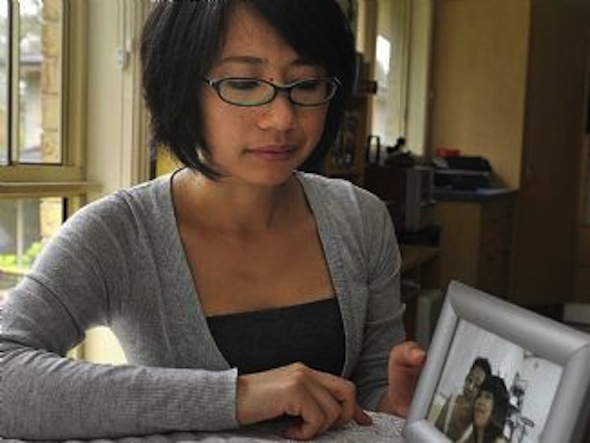 A NARARA woman is distraught because her 63-year-old mother has not been seen since November when she was arrested in China because of her belief in the Falun Gong spiritual movement.
Liza Zhang said her mother Fengying Zhang remained in a detention centre in Beijing.
"My mother went to the grocery market and did not return," she said.
"Her bicycle was found in the back of a nearby police station and after inquiries the family was told that she had been taken to a detention centre.
"We know where she was taken but she is not allowed visitors."
Since 1999 Falun Gong was banned in China and practitioners are reportedly subject to a wide range of human rights abuses.
Thousands have been imprisoned and those in detention are allegedly subject to forced labor, psychiatric abuse and torture.
Mrs Zhang said she had written to Australian Minister for Foreign Affairs Bob Carr and Robertson Federal Labor MP Deborah O'Neill, who had also written to Mr Carr about their plight and was awaiting a reply.
Mrs Zhang has also contacted Amnesty International and a research team would make contact when they had investigated the case.
"I am hoping that the Australian Government can appeal to the Chinese Government to release my mother," she said.
"At least we are trying and I am not going to give up as it is a violation of human rights.
"What worries me most is live organ harvesting."
Since her mother's internment her sister has had to care for her father, who is blind.
FALUN GONG
Although the practice of Falun Gong initially had support of Chinese officials, by the late 1990s the Communist Party and public security increasingly viewed it as a potential threat due to its size and independence.
Millions are believed to practise Falun Gong inside China and hundreds of thousands more in countries worldwide.
Falun Gong says it combines the practice of meditation and slow-moving exercises with a moral philosophy emphasising morality.