Over a million sign petition against illegal organ harvesting in China
By Sarah Neary, January 10, 2014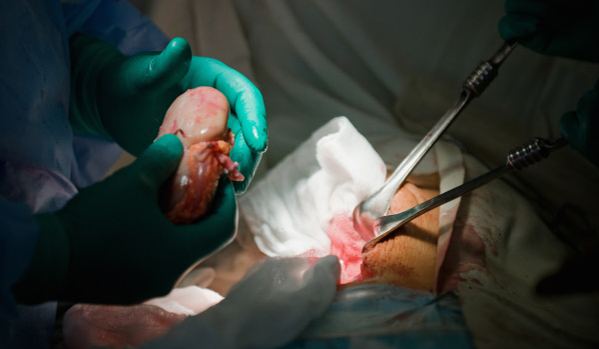 While evidence continues to pile up proving that Falun Gong followers are being gutted for their precious organs, little has been done to stop this cruel practice. "There's been little discussion or initiative to actually do an investigation or a third party investigation," Dr. Damon Noto, spokesperson for Doctors Against Forced Organ Harvesting (DAFOH) said to the Voice of Russia.
Up until now exactly 1,493,000 people have signed the petition that started back in July 2013 against the illegal organ harvesting being carried out in China. Signatures were mainly collected by volunteers who went door-to-door. From Russia alone, there were 46,819 signatures, while 37,560 signatures came from Ukraine. It is clear to see from the figures that Eastern Europeans are disgusted by how the Chinese are being mistreated by their own government.
"The majority of people still within China are not aware of forced organ harvesting,"Dr. Noto said in his personal opinion, who also made clear that not many in China were brave enough to sign the petition. For the minority are Falun Gong adherents, they are aware of the gamble they are taking, but keep following the practice until authorities might catch them.
Chinese citizens are being silenced all throughout the nation, as followers of Falun Gong are still being taken away to labor camps, thrown in prisons, brutally beaten, and often times die from being treated inhumanely. Thousands of people have gone missing or even died due to unexpected health complications—but officials are not ones to tell why somebody suddenly vanishes or dies while in police custody.
Wang Bin, who was in Daqing, China, died after going to the government asking officials to put an end to prosecution and harassment of Falun Gong members. When his family came to view his body, his heart, brain, and other vital organs were missing. Officials never gave the family an explanation as to where the body parts were or why it had happened.
In addition, yet another incident took place involving Yang Zhongfang from Chengdu, China. Police came to her house, arrested her, and she was later brutally beaten to death at the police station. The woman who had a son and husband had been in perfect health before the incident. Oddly enough, her organs were gone without a trace of evidence left to explain why. Bin and Zhongfang's stories are not isolated incidents, as there are thousands of told and untold stories of this nature.
The Chinese Communist Party has made it clear that Falun Gong is not welcomed in China anymore, and neither citizens nor foreigners are allowed to practice. "It's kind of a perfect storm because they get so many wins out of it," Dr. Noto pointed out, mentioning that the wins are getting rid of a group of adherents, having various organs readily available, and receiving profit from all the transplants being done on medical tourists.
Silence surrounds the brutal killings of innocent people for a number of reasons. Corporations interested in setting up shop in China may keep their mouths shut over the issue, for fear that if they speak out they will be banned from the country. The same idea can be said for media organizations that want to keep their news afloat in the Asian country. If they report on the Falun Gong killings, the country may prohibit users from accessing their stories, which could potentially make or break a news outlet, as the audience outreach is high in China.
While outsiders can sign the petition against illegal organ harvesting, and insiders can hardly get fired up, there is a main objective to be reached in what has been called a crime against humanity. After enough signatures are collected, the petition will be taken to the United Nations, to request for the organization to launch an investigation into this matter.
Besides signing the petition, people can let their elected representatives know about the illegal organ harvesting in China as well as alert family and friends of this atrocity. "China admits to doing 10,000 transplants a year, we believe more than that and they also admit over 95 percent of these organs come from executed prisoners," Dr. Noto highlighted. In China's flourishing economy, turning a blind eye to barbaric acts will become quite impossible as anger fills the international community over the heartlessness the government is showing toward Falun Gong members.