Concerns Grow Over China's Confucius Institutes
2014-07-25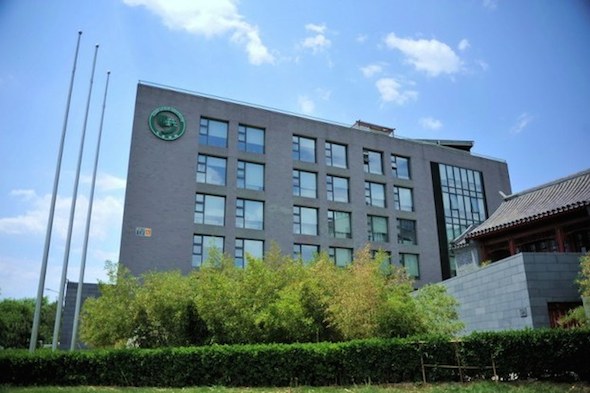 Once lauded as the jewel in the crown of China's "soft power" cultural diplomacy, Confucius Institutes have sprung up at hundreds of colleges and teaching institutions around the world.
Partnering with local academic centers, their aim is to teach people to speak Chinese, as well as broadening people's experience of Chinese culture in general.
But a recent warning from a group of U.S. professors suggests some 90 Confucius Institutes across the U.S. may also be seeking to instill in students the ruling Chinese Communist Party's views.
"Confucius Institutes function as an arm of the Chinese state," the American Association of University Professors (AAUP) wrote in a report issued in June.
"Most agreements establishing Confucius Institutes feature nondisclosure clauses and unacceptable concessions to the political aims and practices of the government of China," it said.
It said such political agendas are typically allowed to flourish in U.S. colleges and universities, even when curriculum choices and academic debate are restricted as a result.
Confucius Institutes may appear at first glance to resemble the British Council, the Goethe Institut or the Alliance Franςaise, but their potential threat to academic freedom lies specifically in the fact that they base themselves out of universities, the AAUP said.
While their European counterparts are clearly aligned with "soft power" objectives and national agendas, they aren't permitted to influence academic freedom in the countries where they operate, it said.
"Allowing any third-party control of academic matters is inconsistent with principles of academic freedom, shared governance, and the institutional autonomy of colleges and universities," the group said.
It called on U.S. universities to break ties with Confucius Institutes unless they can renegotiate agreements to win back unilateral control of their curricula, staff hiring policies and choice of texts.
China's state media has hit back at the report in defense of some 327 Confucius Institutes that currently operate in 93 countries and regions around the world.
"Such claims expose not so much communist propaganda as their own intolerance of exotic cultures and biased preconceived notions to smear and isolate the [Communist Party]," the official Xinhua news agency wrote in a June editorial.
"Those seeking to stem Confucius Institutes as disseminators of world culture are trying to hold back a pure form of human communication," it said.
'Machinery of a dictatorship'
U.S.-based rights activist and political commentator Harry Wu agreed with the AAUP, however.
"This is a state-backed organization, and as such is part of the machinery of a dictatorship," Wu told RFA in a recent interview.
He said staff employed to teach Chinese overseas are given an official training program before they leave the country.
"[For example, on issues like] on the question of Tibet, on overseas pro-democracy movements and on the question of Uyghurs in Xinjiang," Wu said. "It also covers the question of religious freedom."
Meanwhile, U.K.-based scholar Wu Kegang said communication between hosting institutions and the Confucius Institutes is insufficient.
"Even if institutions did want to make them part of their own system, how are they going to communicate?"
"If they aren't familiar with the way they're run, it will be very difficult," Wu said.
Peter Kwong, professor at Hunter College and the City University of New York, said the main aim of re-evaluating Confucius Institutes would be to give hosting institutions more of a say in their running.
"[The question is], do we have any real power in the running of these institutes that are here [on our campuses]?" Kwong said.
"Perhaps it would be in our interest to get involved in some of their decision-making?"
'Fake history'
Zhu Yongde, honorary professor at the Rochester Institute of Technology, said attempts have been made to influence the hiring of teachers at the institutes in the direction of academic freedom.
But he appeared to suggest they had yet to result in any meaningful change.
"There are a lot of issues around the time of language used to express ideas, and some examples of incorrect modes of expression," Zhu said.
U.S.-based activist and former China national basketball player Chen Kai said he found it hard to believe that the Confucius Institutes had been given so much power in the first place.
"How can an academically free campus permit educational materials to be supplied by a dictatorship?" Chen said.
"They're not allowed to talk about the Cultural Revolution [1966-1976], they're not allowed to discuss the [1989] Tiananmen Square massacre, nor the [banned] Falun Gong [spiritual movement], nor the anti-rightist campaigns [of the 1950s]," he said.
"The history they teach is history turned on its head," Chen said.
"Surely bringing their fake history to American campuses, to American high schools counts as brainwashing?"
Reported by Yang Jiadai and C.K. for RFA's Mandarin Service. Translated and written in English by Luisetta Mudie.