Chinese Human Rights Protesters Detained Ahead of CEE-China Summit, Face Deportation
By Leo Timm, Epoch Times | December 16, 2014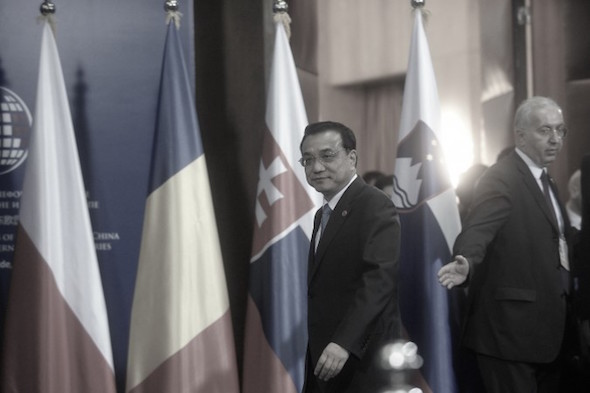 Eleven human rights activists from multiple European nations were detained on Dec. 15 by Serbian authorities in Belgrade, the country's capital, ahead of a scheduled economic summit held between Chinese and Central and Eastern European (CEE) leaders on Dec. 16.
Still in detention, the activists are currently under pressure to sign incriminating documents, or face deportation to their home countries, according to human rights organizations.
The activists were detained due to their "intention to participate in illegal activities," but the Serbian authorities gave no legal justification for the arrests.
Seven Bulgarian and two Russian citizens were arrested in the evening of Dec. 15 near their hostel in Belgrade. One day later, Chinese-born citizens of Slovakia and Finland, were also detained. The Finnish citizen, Ms. Lan Lihua, was born in China and accepted as UN Refugee. She suffered brutal persecution in China before she escaped abroad.
The activists are practitioners of Falun Gong, a Chinese spiritual practice illegally banned and persecuted by the Chinese communist regime. They intended to protest the Chinese regime's ongoing human rights abuses during the summit.
According to Mr. Dejan Markovic, contact person of Falun Gong practitioners in Serbia, he applied for official permission from the local authorities to hold peaceful activities between Dec. 15 and 18, but the authorities denied them permission to do so in violation of the European Convention on Human Rights.
A statement issued by Yukom, a Serbian human rights organization, condemned the detentions as unlawful. Legal action will be taken by a Serbian law firm.
The activists told the Epoch Times that the Serbian authorities likely faced political pressure from the Chinese regime.
Serbian authorities denied having made any arrests for 17 hours after the detentions, but the Bulgarian Embassy in Belgrade stated in the afternoon of Dec. 16 that the activists were being held in the city's outskirts. A spokeswoman from the Slovak foreign affairs ministry confirmed this and said that the activists will be released following the summit.
Since the beginning of the persecution in July 1999, millions of Falun Gong practitioners have been held in Chinese prisons and labor camps, where they face torture and murder at the hands of the communist regime.
With translation by Ingrid Longauerová