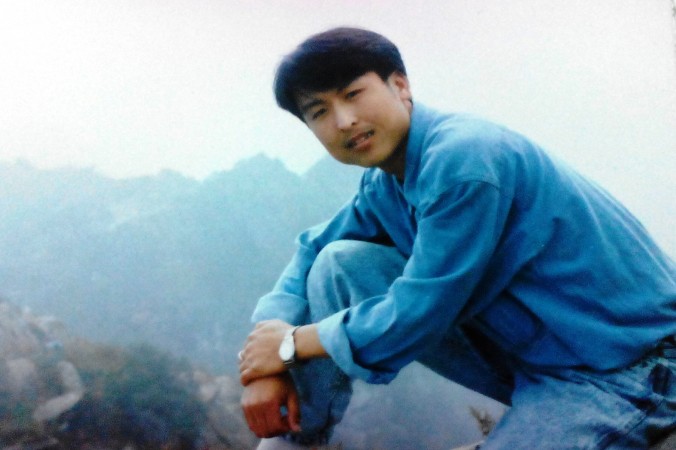 Falun Gong Practitioner Persecuted Since 1999 for Adhering to His Beliefs
[Photo caption: Tian Yunhai, who has been illegally imprisoned for more than 10 years in China because of his beliefs. (Courtesy of Pan Qi)]
Tian Yunhai began practicing Falun Gong in 1995.
When the persecution of Falun Gong was started in 1999, he went to Beijing to appeal. As a result, he was incarcerated and threatened that his workplace would suffer if he continued to practice Falun Gong. Due to this threat, he resigned from his workplace.
He was then taken to Masanjia Forced Labor Camp, where he remained until 2004.
In 2005, he was sentenced to 10 years in prison for distribution Falun Gong material. First, he was detained in Panjin Prison. Later, he was transferred to Shenyang Prison, where he currently is detained.
His fiancée, Pan Qi, is very worried about his condition.
She came to the United States from Thailand in 2009 as a United Nations refugee and is currently a United States citizen and lives in Manhattan.
The last time she saw Tian was when she visited him in prison in 2007. At that time, he was so weak he had to be carried.
The prison where Tian is incarcerated has refused to let his family visit him.
Due to Tian's torture and ill-treatment while in detention, Pan Qi is very concerned.
Further information concerning Tian Yunhai and his fiancée Pan Qi can be found here:
http://www.theepochtimes.com/n3/1158402-manhattan-resident-seeks-to-rescue-fiance-tortured-in-china/