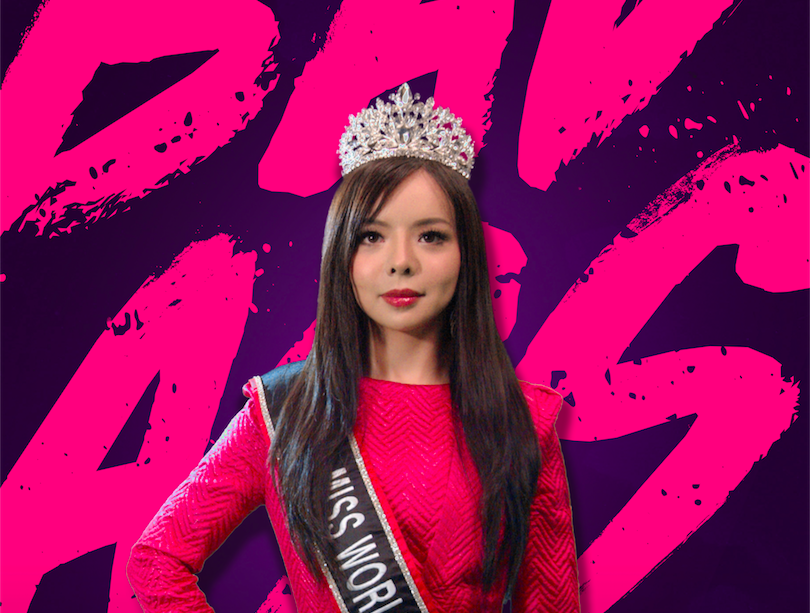 'BadAss Beauty Queen': The Story of Anastasia Lin
As Miss World Canada 2015, Anastasia Lin exploded onto the scene with her courageous advocacy for human rights in China. The events that surround her crowning are incredible: Chinese authorities barring her from competing in Miss World finals in Sanya, threats to her father who lives in China, and the Miss World organization itself attempting to stop her from speaking to the media about any of it.
As Lin herself asks: Why should a powerful country like China be afraid of a beauty queen? The answer of course is that she exposes crimes the Chinese regime doesn't want exposed. Lin has long been outspoken about the persecution of prisoners of conscience and live forced organ harvesting—two issues related to the Chinese Communist Party's 18-year-genocide against Falun Gong practitioners.
"Not being allowed into China turned out to be the most interesting experience of my life," Lin says in her new film. Indeed, the Chinese regime's attempt to silence Lin has only spurred more attention. Now, Lin has traded the world of pageants for acting, using her roles to raise awareness about the state of Chinese human rights, or rather, the lack thereof.
Seventh Art Releasing has come out with a documentary about Lin's journey, her causes, and a glimpse into the world that tried to censure her. Check out the trailer below:
Badass Beauty Queen – Trailer from Seventh Art Releasing on Vimeo.