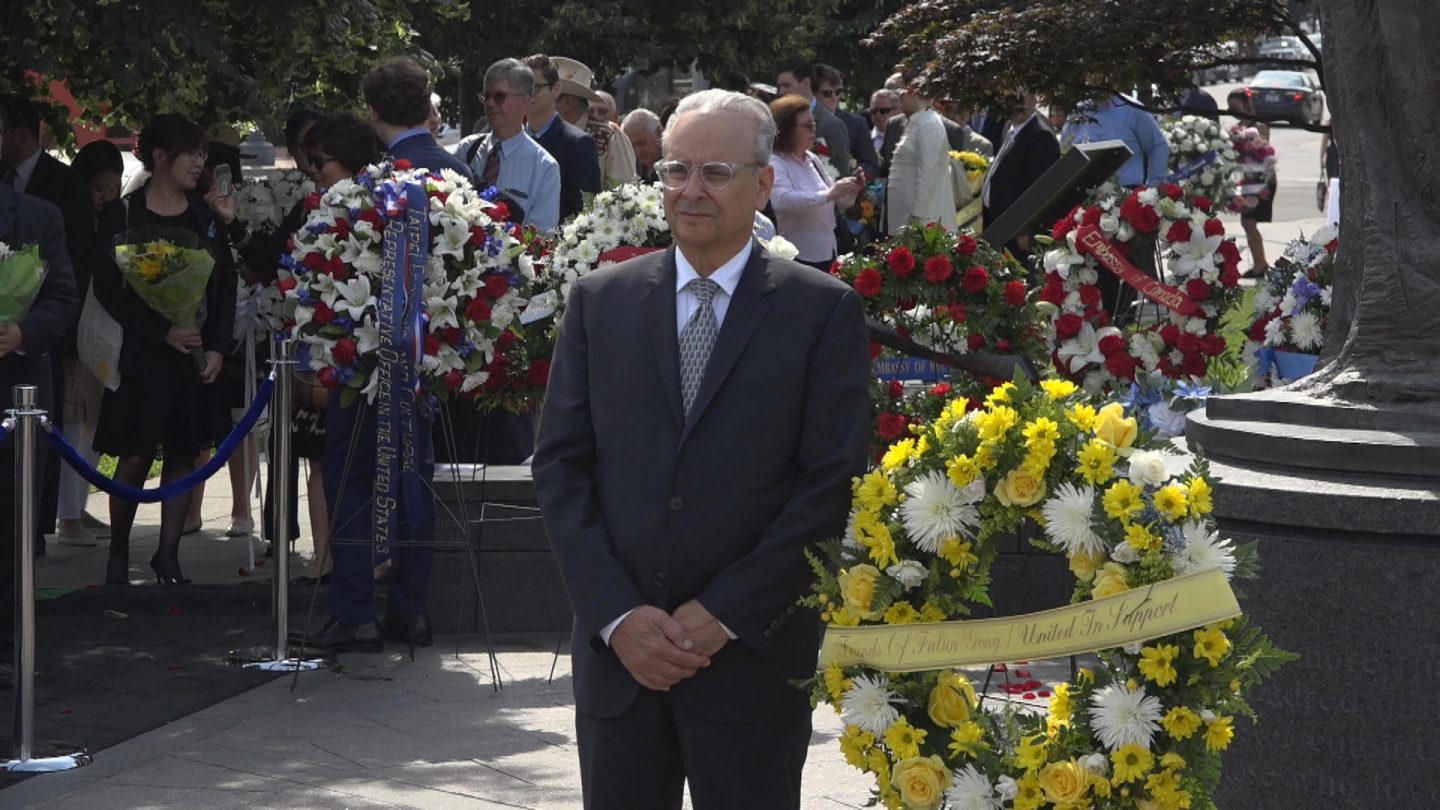 Friends of Falun Gong Honors Victims of Communism
On the morning of June 8, 2018, representatives from over 40 human rights and ethnic organizations gathered at the Victims of Communism Memorial in Washington, D.C., to lay wreaths for those who have died prematurely under communist rule. It was a quiet affair that carried historical significance on the eve of the United States' negotiations with North Korea.
Among the participants was Alan Adler, executive director of Friends of Falun Gong.
"As I laid the wreath and thought of the 100 million dead due to communist ideology, I couldn't help but ponder how many more will be added to that number because of the Chinese regime's persecution of Falun Gong," Adler said.
Friends of Falun Gong raises awareness about the Chinese regime's continued persecution of Falun Gong, which is a meditation practice based on the principles of truthfulness, compassion, and tolerance. Since 1999, the Chinese communist regime has been illegally incarcerating, torturing, and killing adherents. Falun Gong makes up the largest persecuted population in the world's most populous communist country. At the time of this writing, at least 4,225 deaths have been confirmed, but it is impossible to have an accurate count since many of the imprisoned do not give their names, or their whereabouts are unknown.
The apparatuses and institutions that have sprung from the Chinese regime's persecution of Falun Gong have since been applied to Uighurs, Tibetans, democracy activists, lawyers, and other political dissidents and prisoners of conscience.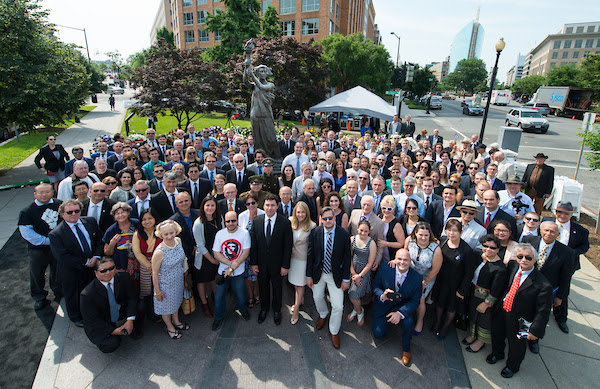 In addition to the wreath-laying ceremony, the VOC awarded its Truman-Reagan Medal of Freedom to Oswaldo Payá, a Cuban freedom fighter who was assassinated in 2012 by the Cuban regime. His death and the deaths of many still living under communism is a stark reminder to those in the free world that communism did not stop being a danger when the Soviet bloc collapsed.
"Communism does not work in Cuba because communism has never worked for good," said Rosa María Payá, who accepted the award for her late father. "It has only worked as a mechanism of oppression, for an oligarchy to become rich, to have all the power and privilege while the majority is poor. And these poor people have no voice to say anything, not even that they are poor."
The Victims of Communism Memorial Foundation's mission is to educate this generation and future generations about the ideology, history, and legacy of communism.