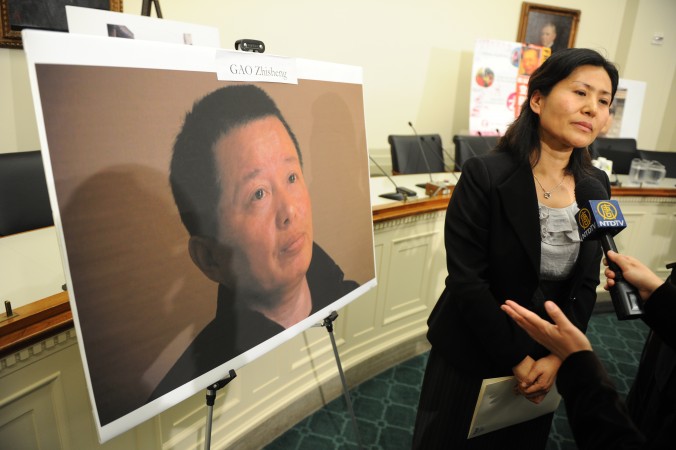 Renowned Human Rights Lawyer Gao Zhisheng Disappeared, Says Wife
By New Tang Dynasty Television | August 15, 2017
Renowned Chinese lawyer Gao Zhisheng, who has been under house arrest for the last three years, suddenly disappeared from his home on Aug. 13.
As of Aug. 15, there has been no update on his whereabouts.
Gao's wife Geng He, who lives in the United States, confirmed Gao's disappearance with New Tang Dynasty Television.
Geng said she tried to call her husband on Aug. 13, but could not reach him. She finally got in touch with his older brother Gao Zhiyi, who informed her that Gao disappeared that morning.
"Gao's brother went to Gao's home at around 8 a.m. to call on Gao to have breakfast. He called Gao a few times, but Gao did not come out of the room. Gao's brother went into his room and saw that nobody was there. He reported to the police at 9 a.m. Local police went to the [nearby] mountain and searched for Gao everywhere," Geng told an NTD reporter.
Geng said there has been no news about Gao so far. She had been trying to call Gao's brother since then, but could not reach him either.
"I felt very distressed since learning this news. I have lived in the United States for over eight years. Although I live in a free country, I don't feel relaxed or free. Since Gao's release to home from prison three years ago, the Chinese Communist Party refused to let him see a dentist to have his teeth fixed. Now his teeth have almost all fallen out. Whenever I see food, I think of his teeth. I don't feel at ease at all," she said.
Gao's teeth became loose and painful after many years of torture.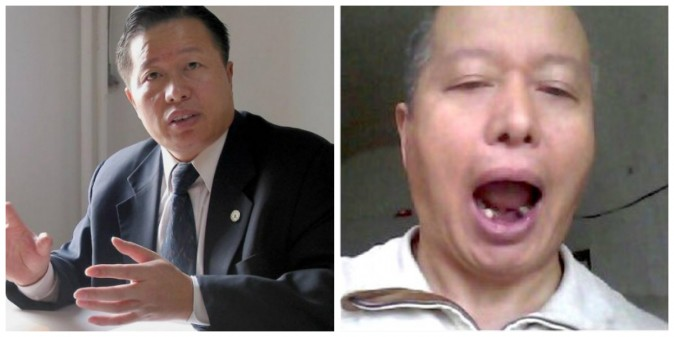 Geng said she vaguely remembered the last time she spoke to Gao was around Aug. 11.
Geng said the Chinese Communist Party has never stopped persecuting her family in China. The Chinese authorities have confiscated the IDs of her sister's family. They were forbidden from leaving their hometown city. She is afraid to call her family because that might result in them being persecuted.
Gao's disappearance comes one week after he gave a rare interview to NTD Television.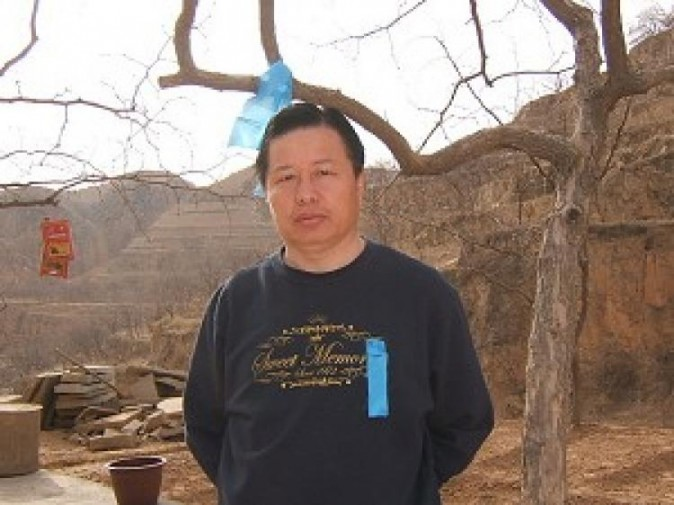 On Aug. 7, he told NTD Television via telephone that everyone in China has lost their freedom and are living like they are in prison.
"In China 1.3 billion people are under house arrest, not just me. To human nature, human rights, humanity, and heaven's mandate, this is a prison. My greatest wish is to change this evil system so Chinese people can live a normal life and China can go back to being a normal civilization," he said.
His disappearance comes ahead of the 19th Party Congress this fall, which is always an extra sensitive time for the Party.
From Praise to Torture
Gao was once lauded by the Chinese Ministry of Justice as one of China's top 10 lawyers. Gao, a Christian, ran afoul of the communist regime when he started providing legal aid to practitioners of Falun Gong—one of the largest spiritual communities being persecuted in China.
Chinese security forces first stepped up their surveillance of Gao after he penned open letters to the top Chinese leadership condemning the persecution. He was formally arrested in 2006.
Gao spent the next eight years in and out of prison, where he was tortured in the same manner as Falun Gong practitioners—including sleep deprivation, brutal beatings, and shocks with electric batons.  
In 2014, Gao was released home from prison, but was placed under a form of house arrest in his native Shaanxi Province.
Due to constant harassment, Gao's wife Geng He and their two children fled China in 2009, and have lived in the United States since then.
By Chang Chun
Source
https://www.theepochtimes.com/renowned-human-rights-lawyer-gao-zhisheng-disappeared-says-wife_2281408.html