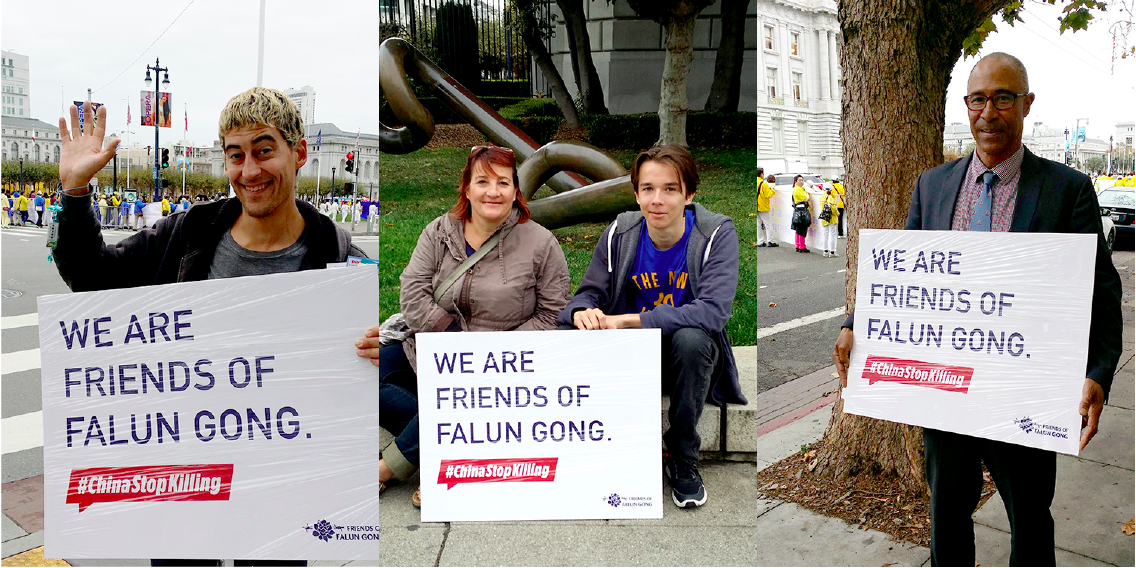 San Francisco Friends Stand in Support of Falun Gong
Over 5,000 Falun Gong practitioners from all over the world gathered in San Francisco over the weekend of Oct. 22, 2016, to raise awareness about the Chinese regime's persecution of their peers in China.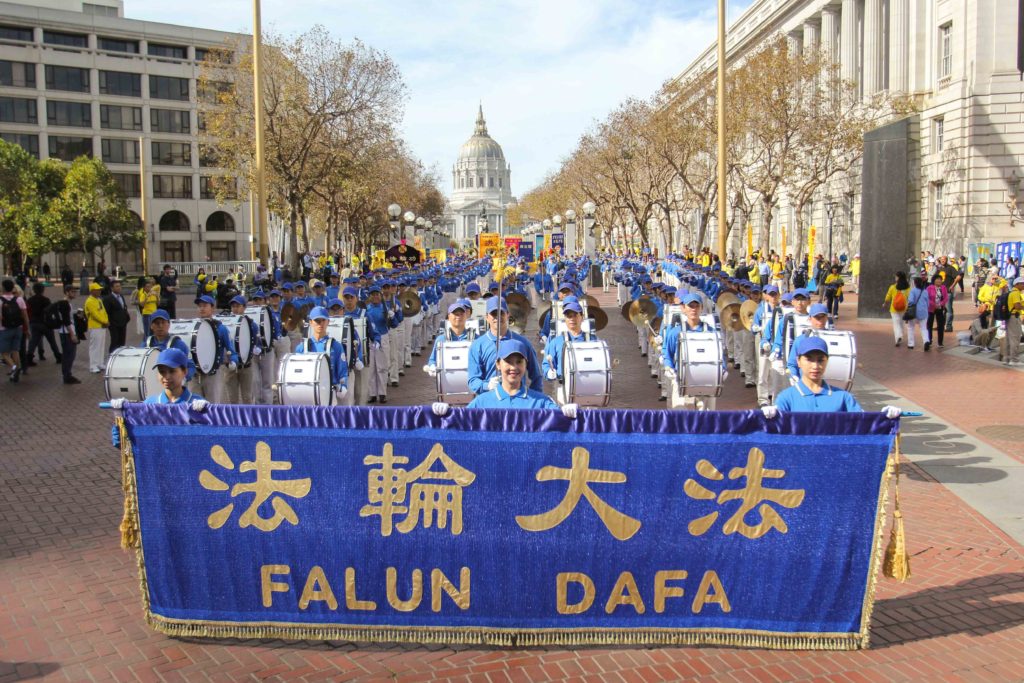 San Franciscans and visitors to the city stopped to observe the colorful parades and rallies. Many of these passersby learned for the first time about the spiritual discipline and the persecution.
"It's something I didn't know about," retired doctor Richard Brooks told The Epoch Times. "I find it hard to understand why that would happen in the first place."
The persecution began in July 1999 when the then-head of state Jiang Zemin, declared the practice illegal and launched a political attack on practitioners. At the time, 100 million people in the country identified as Falun Gong practitioners—outnumbering Chinese Communist Party members. In fact, many Party members also practiced, finding the teachings beneficial to their health and spiritual wellbeing.
Since the persecution began, thousands of meditators have been dragged away from their homes and workplaces and held against their will in labor camps and brainwashing centers. Countless numbers have been tortured to their deaths in the last 17 years.
Learning about the issue, many people were moved to show their solidarity with Falun Gong practitioners by taking selfies with a sign stating that they are friends of Falun Gong.

At a rally in front of City Hall Tuesday, lawyers, doctors, politicians, democracy activists, and victims of the persecution encouraged all Americans to stand together to end the persecution.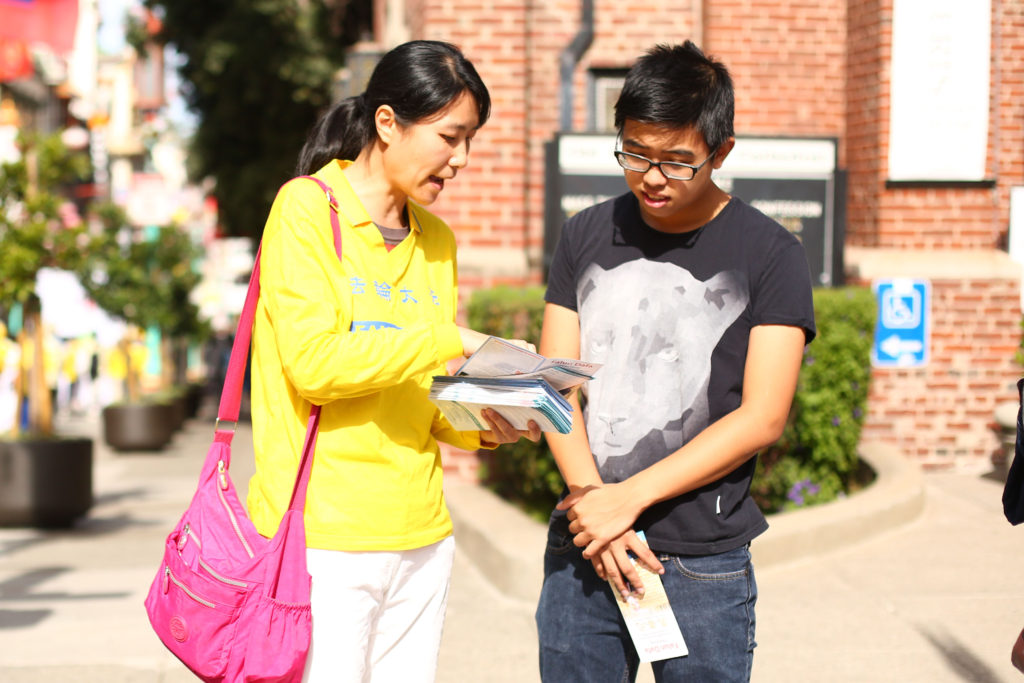 California Congresswomen Nancy Pelosi and Jackie Speier sent letters of support for the group's efforts.
"When Chinese citizens speak out for freedom of speech and freedom of the press, for the rights of minority groups and religious freedom, they deserve our support… I stand with all those gathered as you continue to uphold the central values of truthfulness, tolerance, and compassion," wrote Pelosi.
Speier, who is a co-sponsor on the recently passed House Resolution against China's forced organ harvesting from prisoners of conscience, also sent her words of support:
"China's record of human rights abuses is in direct violation of international law… I will continue to support efforts to shed light on human rights abuse in China and demand an end to its oppression of political, ethnic, and spiritual groups."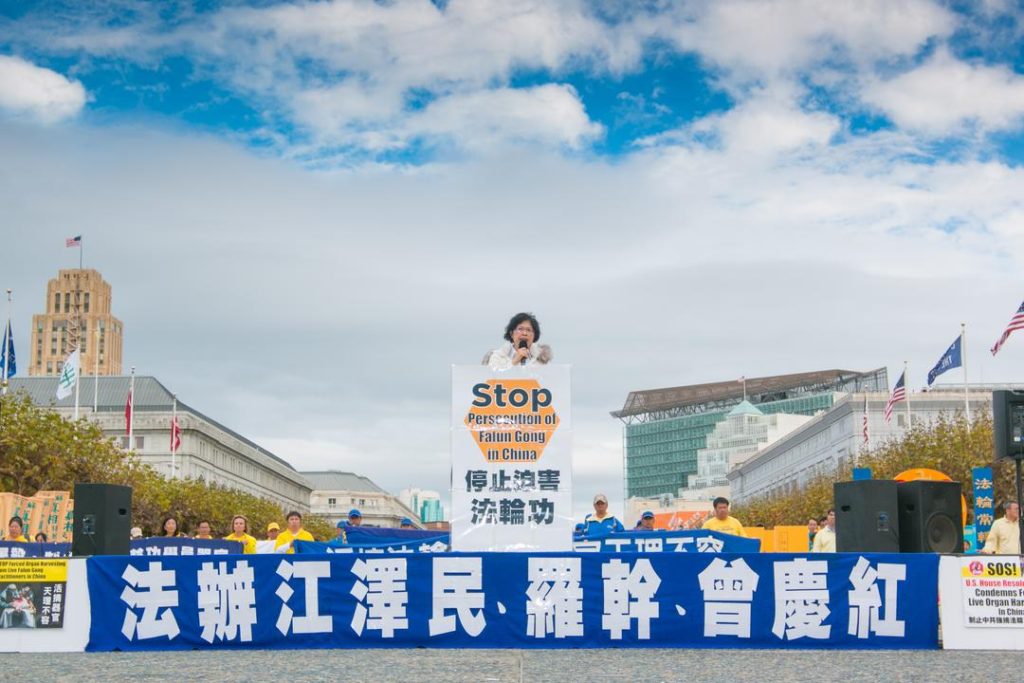 Asian political leaders echoed these sentiments. Hong Kong Legislative members Wu Chi-wai and Leung Kwok-hung also sent letters praising the efforts. Joining the list of speakers were Fang Zheng, a leader of the Chinese democracy movement; and Tang Boqiao, president of the University of Democracy.
The grassroots efforts of Falun Gong practitioners and their supporters have paid off, resulting in broader awareness of the persecution, and significant policy changes by local governments and international bodies.
Join the movement. Find out how to become a Friend of Falun Gong on our Act Now page.
Source