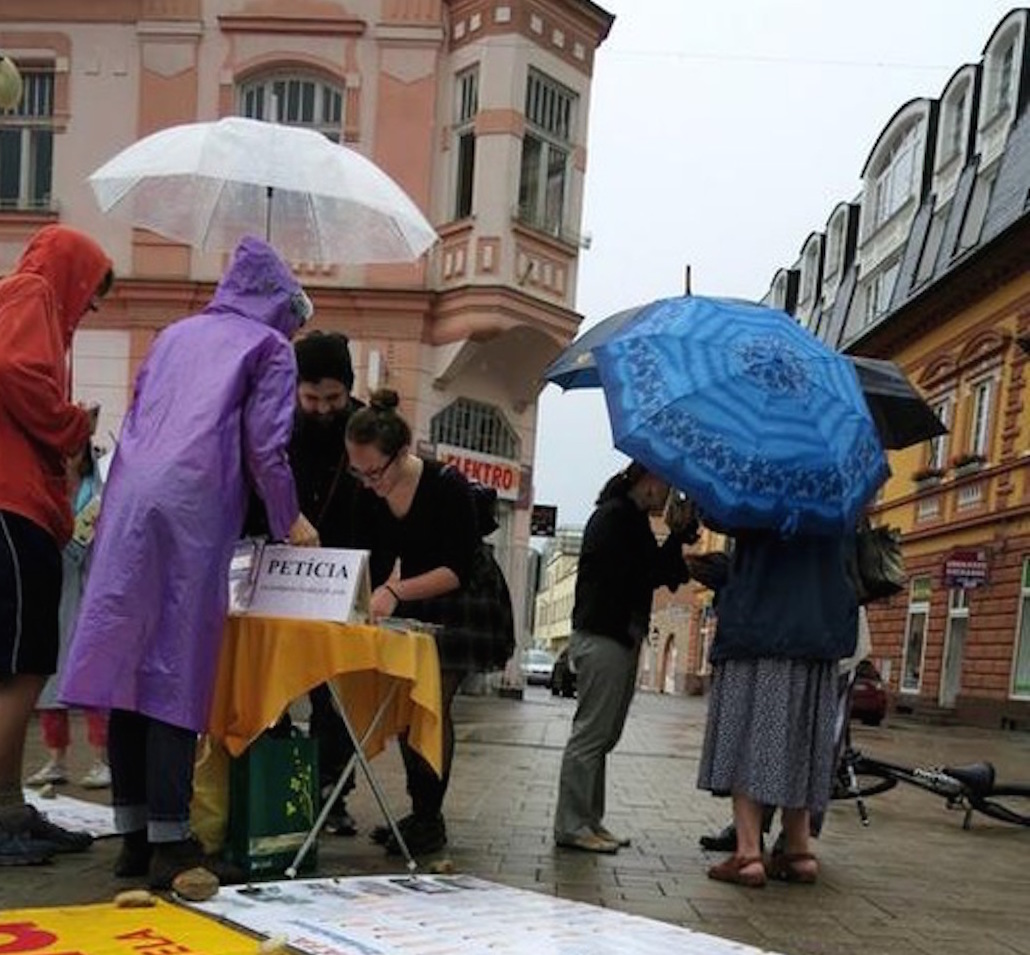 Slovakia: Voices Against Persecution in Six Cities
(Minghui.org) Falun Gong practitioners held a series of signature drives in six Slovakian cities to raise awareness of the violent persecution of Falun Gong by the Chinese communist regime.
Many Slovaks, recalling their own suffering under communist rule, expressed their support for ending the persecution in China.
Practitioners held signature drives in the cities of Zvolen, Poprad, Martin, Zilina, Trencin, and Trnava during the week of July 24 to July 31, 2015.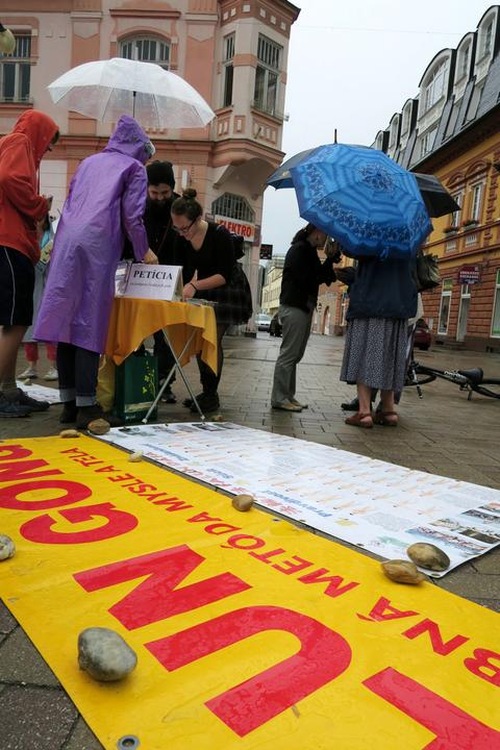 In Poprad, people signing a petition to end the persecution of Falun Gong.
It was raining when the practitioners arrived in Poprad, but people still came in groups to listen to what they had to say. More people came after hearing about the event from their neighbors.
Zilina
"People practicing Falun Gong are being persecuted [in China]. We signed to object this persecution," wrote one resident of Zilina. Passersby formed queues to sign the petition in Zilina and Martin.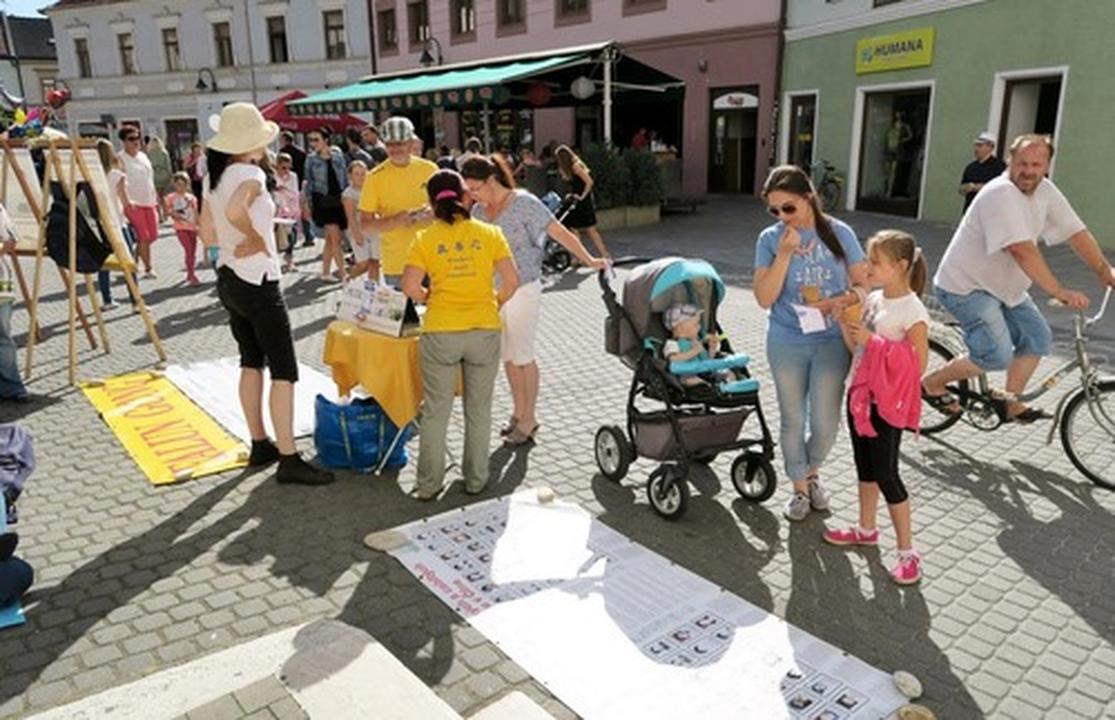 Trencin
"It is great to have you come here," said a local newspaper reporter in Trencin. "We experienced the evilness of the Communist Party in our youth, too."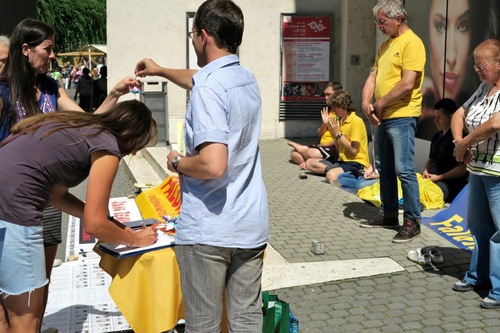 Trnava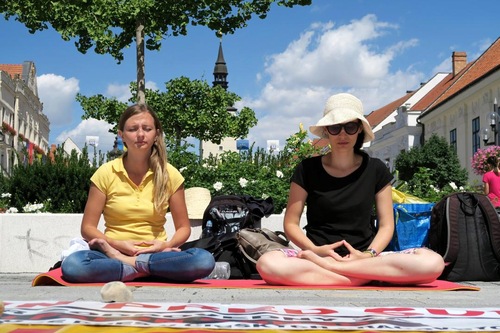 Falun Gong practitioners meditate beside the signature drive in Trnava.
"I believe the righteous will prevail!" a woman from the Czech Republic commented on petition form.