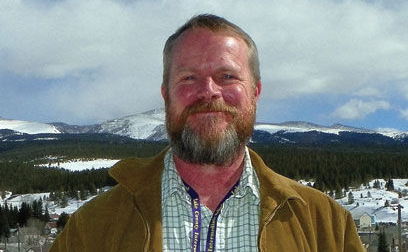 Fogarty to present film on persecution of Falun Gong practitioners
Leadville resident Jim Fogarty is presenting a free, documentary film at Colorado Mountain College on March 11 at 7 p.m. in the Climax Molybdenum Leadership Center.
The film is an investigation into the persecution in China of Falun Gong practitioners. This political persecution has resulted in both the forced harvesting of imprisoned practitioners' organs and a Chinese transplant tourism business.
A group of medical professionals has formed an international organization, Doctors Against Forced Organ Harvesting. It has collected 1.5 million signatures on a petition denouncing this inhumane abuse and submitted it to the United Nations High Commission on Human Rights. The DAFOH is a nominee in 2016 for the Nobel Peace Prize.
Fogarty has done extensive research into many of the Chinese martial arts. Ultimately he realized that the physical aspect of these arts was only an exterior manifestation of an inner discipline. The physical was usually linked with the development and cultivation of the self. Trying to find truths through these Eastern philosophies led Fogarty to Falun Gong.
Falun Gong, also called Falun Dafa, is a form of Chinese spiritual meditation that combines qigong exercises with moral philosophy. The practice is founded on the tenets of truthfulness, compassion and forbearance.
Fogarty has been a practitioner of Falun Gong for the last 14 years. He attributes his calmness and peace of spirit to his practice of Falun Gong. He says that its biggest benefit for him has been helping him "find his way." Fogarty also said, "The more I practice, the more I realize how much further I have to go."
When asked what his goal was in showing this film at CMC, he responded, "The story has to be told." Fogarty believes that most people are good, so he encourages them to come out and view this one-hour film. He feels strongly about getting this information out since he is both a Falun Gong practitioner and a Leadville neighbor who is directly connected to this persecution.
Further explanation of Falun Gong's three basic principles of truth, compassion and tolerance can be obtained at www.falundafa.org. Historical perspectives can also be obtained about Li Hongzhi, the original teacher of Falun Gong in the early 1990s.
Music has been and is still a very integral part of Fogarty's life. From 1995 to 2000, he had a band here called "Leadville." Fogarty believes that music is the sound track to our lives and invokes true inner feelings. As a singer/songwriter and guitarist, Fogarty is a contributing artist and coordinator/director of a project called Truth on Tour. Since 2012 the purpose of Truth on Tour has been to raise, through music, awareness of the Falun Gong persecution in China.
Currently, Fogarty is the information technology specialist for the Lake County Public Schools. While born and raised in Savannah, Ga., Fogarty professes his love for Colorado and says that he has made it his forever home.
Source