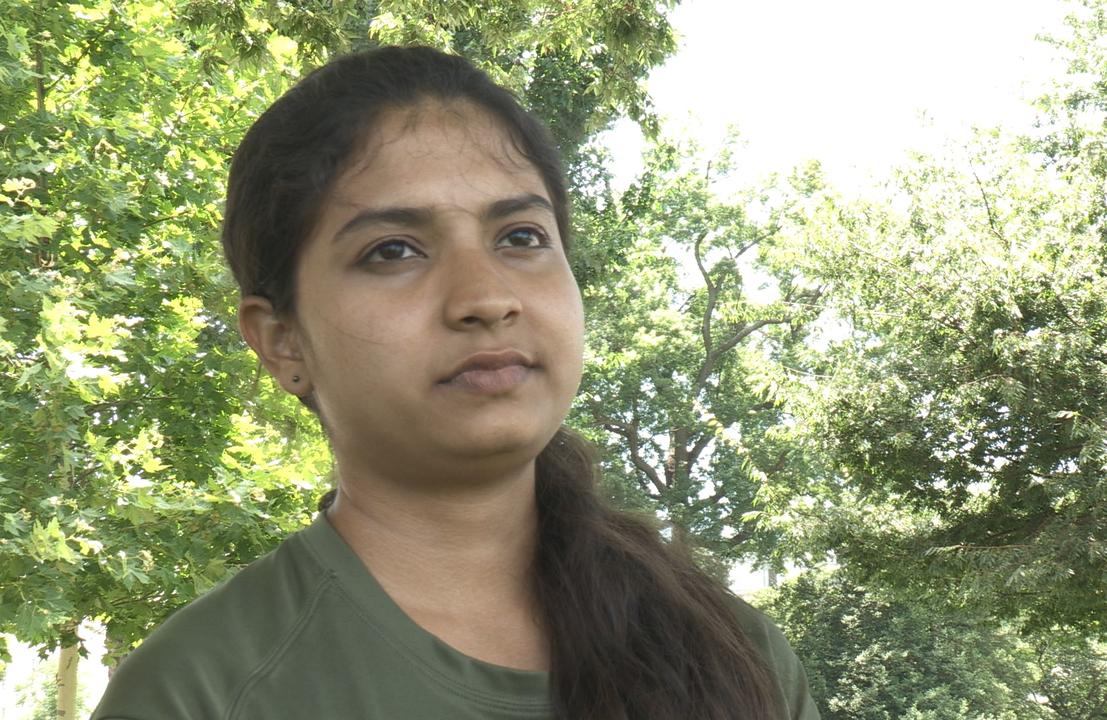 An Undergraduate Student from India: The Most Precious Gift of My Life
(Minghui.org) "Falun Dafa is the most precious gift of my life." said Aishwarya Sai, a nineteen-year-old undergraduate student from Hyderabad, India. She has practiced Falun Gong for 13 years.
Aishwarya is the sole child in her family. She started practicing Falun Gong with her father when she was young. She said, "When I was in the first grade in 2001, my father went to my school to introduce Falun Gong. All the people at our school learned the exercises."
She said her father always told her how to follow Truthfulness-Compassion-Forbearance in daily life. Falun Gong has helped her to be kind and tolerant, and her life to be simple and happy.
"Reading Zhuan Falun, I find answers to all the questions I have in life. Whatever questions and situations you face, I have learned that you can handle them well as long as you follow Truthfulness-Compassion-Forbearance."
Aishwarya later transferred to another school where she and her father introduced Falun Gong to teachers and students as well. Aishwarya said, "All the people in my school learned about Falun Gong. They respect it. The Divine Land Marching Band performed at my school when it visited Hyderabad."
Last summer, Aishwarya participated in the Ride to Freedom, a human rights initiative whose mission was to rescue Chinese orphans whose parents were tortured to death for their belief in Falun Gong. Nearly 30 young cyclists from over ten countries rode 3,000 miles across the United States from Los Angeles to Washington, DC.
In the more than 40 days of their trip, they ate and slept outdoors and overcame many difficulties, "but what we suffered on the trip cannot compare to the persecution suffered by Falun Gong practitioners in China." She added that those who participated in the Ride for Freedom, "worked together as a team and helped each other. Everyone followed Truthfulness-Compassion-Forbearance."
Aishwarya said she was fortunate to live in a free country. "I have freedom of belief, and am free to practice Falun Gong if I choose. But the Chinese Communist Party does not allow freedom. The Party imprisons Falun Gong practitioners following Truthfulness-Compassion-Forbearance and tortures them. This 16-year-long persecution must stop."
Source