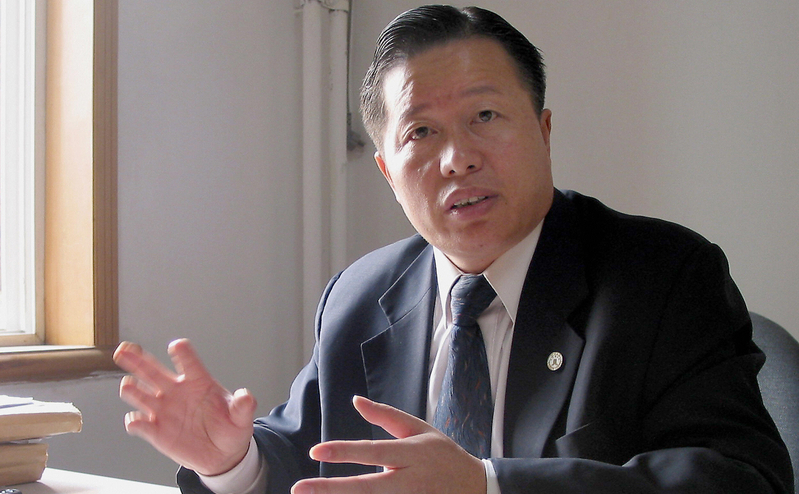 Nobel Prize Nominee Gao Zhisheng Finally Speaks Out, Remains Under Strict House Arrest
[Photo Caption: Renowned human and civil rights lawyer, Gao Zhisheng has been praised as the "conscience" of Chinese lawyers, and a great hero]
Gao Zhisheng is a great friend of Falun Gong and an exceptional individual. Five years after his most recent, February 2009 disappearance, Mr. Gao was released from prison on 7 August 2014; however, today he remains under strict house arrest in Shaanxi province. On 23 September 2015, the Associated Press published the Nobel Peace Prize nominee's first interview in five years, in which he describes yet another round of torture and three years of solitary confinement. Shortly after the publication, Mr. Gao was again visited by Chinese security officials and thought to be facing further imprisonment or worse, until contacts eventually reached him on 25 September.
Mr. Gao Tries to Help Severely-Persecuted Falun Gong Practitioners
Because of his humanitarianism, Mr. Gao couldn't help but represent the most persecuted group in all of China—Falun Gong practitioners. As a Christian, he was moved by the oppression of a peaceful faith and the severe persecution inflicted upon practitioners, including harassment, threats, imprisonment, brainwashing, torture, and other atrocities.
After discovering these abhorrent human rights violations, Mr. Gao tried to represent Falun Gong practitioners in court, hoping to help them gain freedom from the terrible injustices and suffering; however, he was told by the court system that he was not allowed to advocate for Falun Gong practitioners. The Chinese Communist Party (CCP) barred practitioners from having any kind of defense in court.
When he learned this, Mr. Gao was compelled to act. He began writing open letters to the leaders of China, appealing to them to reinstate Falun Gong practitioners' rights to legal representation and freedom of belief, including the freedom to openly practice meditation and adhere to the principles of truthfulness, compassion, and tolerance. In one instance, he wrote "[…] why aren't citizens allowed to comment on political issues? Whose politics is it if it can't be discussed? Politics that can't be discussed must be illegitimate. When a society is left with only one voice, what kind of a situation will it become?"
Mr. Gao Goes from Defender of the Persecuted to the Target of Severe Persecution from the CCP
In 2005, as Mr. Gao persisted in advocating for Falun Gong practitioners, the CCP responded predictably. A bitter campaign of threats against Mr. Gao and his family ensued, followed by imprisonment and torture. This severe persecution has never ceased and has characterized the rest of his life. Mr. Gao was once a proud member of the CCP, but he withdrew from the Party with a written statement describing his sadness upon witnessing what his beloved country's government has become.
The CCP also shut down Mr. Gao's law office and revoked his license to practice law. Despite these unjust abuses that lasted for years, destroying his life and career, Gao Zhisheng continued seeking justice for Falun Gong practitioners. Between imprisonments and at times, even while incarcerated, Mr. Gao conducted investigations, undertook fact-finding missions, wrote and published reports. Like his open letters before, Mr. Gao's subsequent letters are written in the most moral and eloquent of terms, appealing that everyone should search for a way to stand against the injustices that he witnessed and documented. In a 2005 letter published in the Epoch Times newspaper, Mr. Gao writes:
Who is a friend of the CCP? If you are a friend of the CCP, what does that say about you and where you stand or what you are doing in this world and what you believe in? Are you a friend of the CCP if you buy goods from China? If we trade with them and import their products? If we go there and vacation and act as if everything is fine? Maybe it isn't possible to boycott or not visit, but I think you make the distinction when you call out their bad behavior and call it for what it is. Homicidal, genocidal, inhumane. These kind, moral people are just trying to follow their faith and they are being slaughtered because of it. What is our responsibility given this situation?
Gao Zhisheng is a hero. He has demonstrated enormous courage and sacrificed a great deal of himself for the sake of persecuted Falun Gong practitioners. In 2007, Mr. Gao won an award for Courageous Advocacy from the American Board of Trial Advocates. In 2008 and 2010, Mr. Gao was nominated for the Nobel Peace Prize.
On the other hand, the CCP takes people like Mr. Gao, the best and most moral people in China, and does everything it can to destroy them through the most cruel and inhumane means.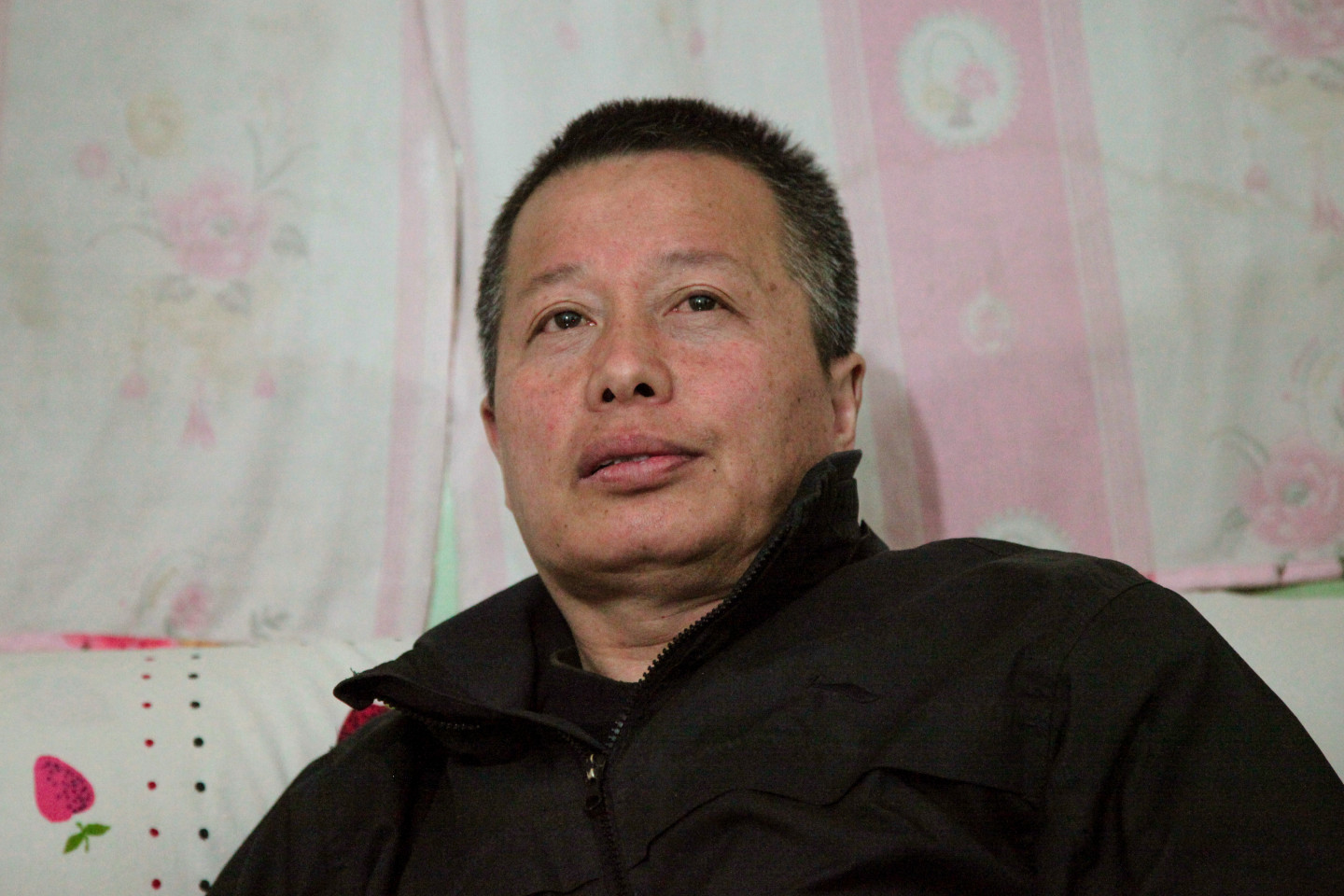 Where We Go from Here
People like Gao Zhisheng have given everything to end the CCP's persecution against innocent people. Now it is our turn to do something about it. Please speak out! Make a public statement asking China for Mr. Gao's immediate release. Call your contacts in China and the State Department. Help free one of the great heroes of our age, Gao Zhisheng.
Further Reading about Gao Zhisheng, his Crusade to Help Falun Gong Practitioners and the Persecution he's Faced from the CCP