Taiwan Says 'No' to Importing Organs for Transplant from China
December 26, 2014 | By Minghui correspondents Su Rong and Sun Bai
(Minghui.org) China's former Deputy Minister of Health Huang Jiefu proposed facilitating the use of organs from mainland China for transplant surgeries in Taiwan.
He did so during his visit at the Kaohsiung Chang Gung Memorial Hospital on Friday last week.
Taiwan's Ministry of Health and Welfare responded on the 23rd that Huang's idea was "not feasible" and the ministry "wouldn't accept organs from the mainland."
During the week of Huang's visit, about 80 Taiwan physicians signed a joint statement to demand the Chinese Communist Party immediately stop harvesting organs from Falun Gong prisoners of conscience. According to the Taiwan Association for International Care of Organ Transplants, the number of co-signing physicians has reached over 5,000.
Dr. Yuan Lun-Hsiang, a surgeon specializing in urology from Kaohsiung Veterans General Hospital, protested, "All doctors know about the organ shortage in the world. How can mainland China have so many organs to export? Taiwan shouldn't take organs with unidentified sources; definitely should not become an accomplice to the Chinese Communist Party's organ harvesting from prisoners of conscience."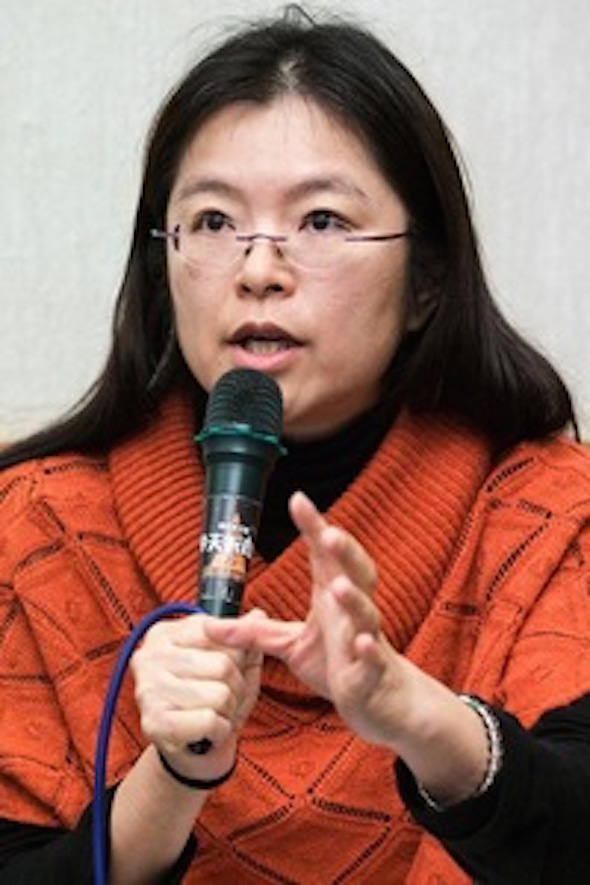 Covenants and Conventions Watch convener Huang Song-lih asked, "According to Huang Jiefu, China saw a record-high 1,500 organ donors this year, but there are more than 300,000 Chinese citizens on the organ waiting list. Given the circumstances, how can China possibly provide organs to Taiwanese patients? Where will these organs come from?"
Mr. Huang also stated that "Beijing's oft-trumpeted cessation of transplanting organs taken from executed prisoners starting on January 1 in response to human rights concerns is nothing but a lie."
Minister of Health and Welfare Says 'No' to Organs from Mainland
Ms. Liu Yu-ching, special administrator of Taiwan's Ministry of Health and Welfare Medical Division stated that Huang's proposal was not feasible and Taiwan Ministry of Health and Welfare will not accept Chinese organs to Taiwan.
She further stated that organ donation is a very complex procedure that involves timing, laws of different countries, how organ donations are conducted. There are also human rights issues. She said the Ministry has never mentioned accepting organs from mainland China.
Liu pointed out that Taiwanese medical professionals who serve as organ trafficking intermediaries would be penalized to the extent of permanent revocation of their licenses.
Director of Medical Division Ministry of Health and Welfare Wang Tsungsi also confirmed that an organ donation platform across the strait would not work because of the time-sensitive nature of the operations. That's why most countries source their organ supplies locally.
Legislator: An Issue of Dignity of Life
Legislator Tien Chiu-Chin spoke at the press conference at Taiwan's Legislative Yuan on December 23, "Over 8,000 people are waiting for organ donations in Taiwan. We hope that the amendment of the Human Organ Transplantation Act, which addresses organ source documentation and bans organ tourism, will pass soon. Time is of essence. This is a bill that saves and protects life. It prevents Taiwanese from unknowingly supporting organ harvesting from prisoners of conscience."
Human Rights Lawyer: Taiwan Shouldn't Support Crimes of Organ Harvesting in China
Human rights lawyer Theresa Chu, spokesperson of Falun Gong Human Rights Legal Team, said that Taiwan should not fall to a market of organs inhumanly harvested in communist China.
"Huang Jiefu must first explain the sources of the 500 liver transplants he operated in 2012. He himself is a suspect of the ongoing investigation of forced organ harvesting crimes in China. He has no right to propose any 'legal' organ donation cooperation platform in Taiwan," said Ms. Chu.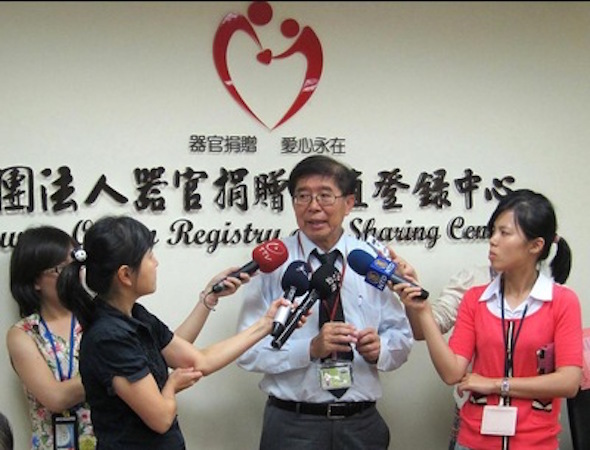 Organ Registry and Sharing Center: Proposal Might Have a Hidden Malicious Intent
Chairman of the Board of Taiwan Organ Registry and Sharing Center, Mr. Lee Po-Chang said that most countries in the world are working toward a goal of self-sufficient organ donation system. At present, the source and quality of the organs in mainland China are problematic. It is not acceptable to force Taiwan and Hong Kong into China's regional organ sharing platform.
Chinese Deputy Minister of Health Huang's visit to Taiwan has been accompanied by continuous protests against the Chinese Communist Party's forced organ harvesting from Falun Gong practitioners and other prisoners of consciences.
According to World Organization to Investigate the Persecution of Falun Gong, Huang Jiefu has involved in liver transplantation operations forcefully taken from living Falun Gong practitioners, has been promoting organ transplantation and covering the sources of the organs since 1999, the year the CCP started the persecution of Falun Gong, based on his published medical papers, transplant operations and public speeches.