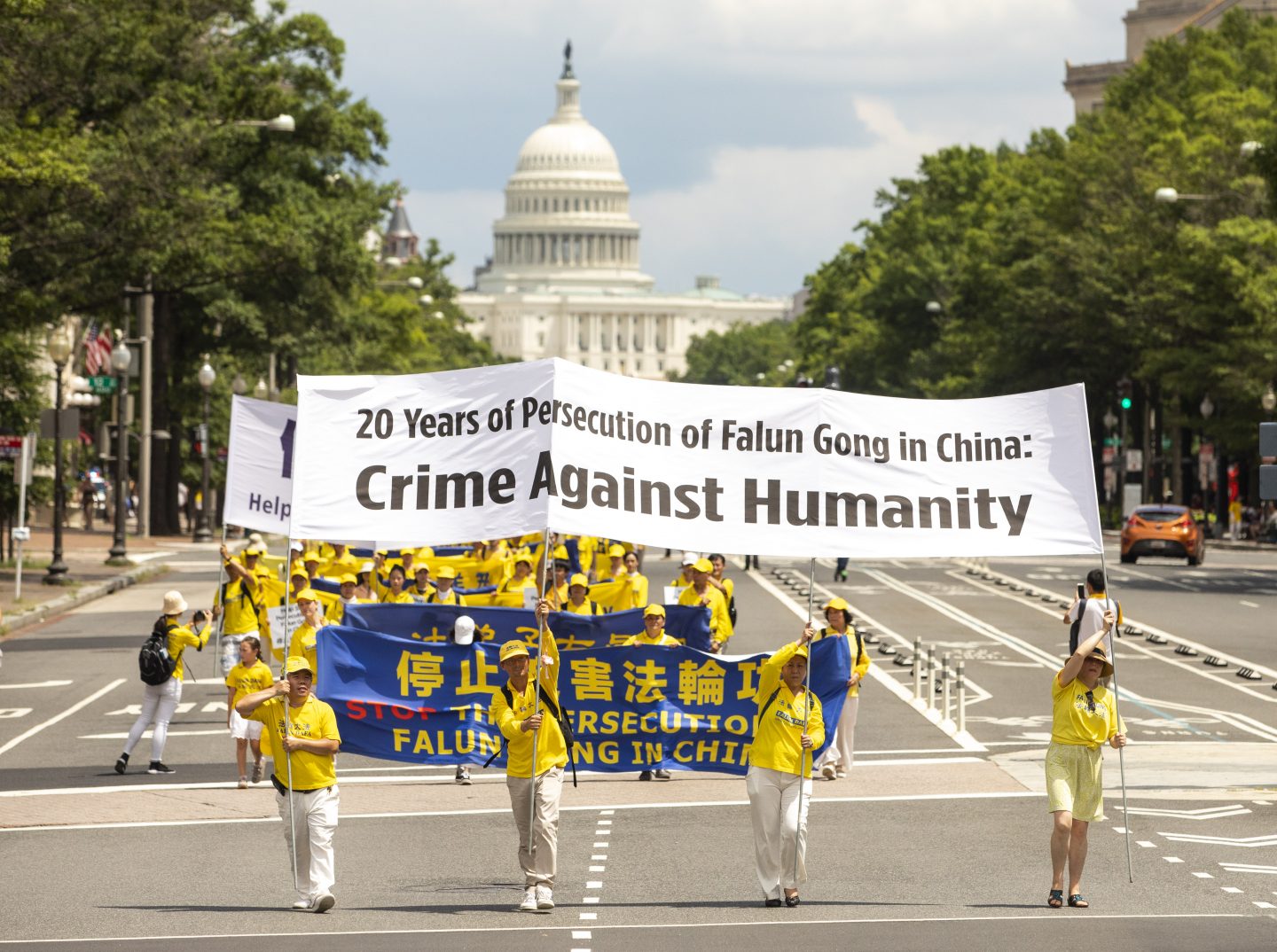 Falun Gong and Friends Stand Together in D.C. Rally and Parade
Marking 20 years of brutal persecution, Falun Gong practitioners and their supporters gathered on Capitol Hill for a rally and parade. They condemned the Chinese regime's crackdown on the spiritual practice, and called on human rights groups and international governments to help end the persecution.
2019 has been a significant year in the resistance against religious persecution in China, as media attention converged on a concentration camps in Xinjiang and a people's tribunal that confirmed that forced organ harvesting from Falun Gong practitioners is taking place. A day before the rally, President Trump met with a Falun Gong practitioner who survived 7.5 years persecution in China's prisons.
The gathering on Capitol Hill has taken place every year since 2000. This year's rally comes on the heels of a three-day Ministerial to Advance Religious Freedom hosted by the State department. Below are some highlights from various speakers at the rally:
From Alan Adler, Executive Director, Friends of Falun Gong:
In the last 20 years that the world has allowed the CCP to get away with murder, torture, and forced organ harvesting from prisoners of conscience, the horrors have only escalated. Every year that we gather here to commemorate this anniversary, I have to ask myself, how many years is enough? Enough time for the world's to shake their disbelief, to get past their shock and horror, and actually do something about it? How many years of terror and cruelty is enough?
From Steve Chabot, Congressman from Ohio:
No government, much less the Chinese Communist Party, has the right to deny anyone freedom of religion. As long as I'm still in Congress, I will fight for your right to practice freely in China.
From Annie Boyajian, Director of Advocacy, Freedom House:
Despite tightening controls, millions of religious believers of all faiths in China defy official restrictions in daily life or engage in some form of direct protest, At times scoring significant victories. Falun Gong believers in China have responded to CCP persecution with tenacity, nonviolence, and creativity.
From David Kilgour, Former Canadian Secretary of State (Asia-Pacific):
What is most needed immediately from Washington, Ottawa, and other capitals is stronger political will and much more sophistication in exerting universal values with Beijing on all bilateral issues, but particularly on organ pillaging.
From Dr. Linda Lagemann, Commissioner, Citizens Commission on Human Rights (CCHR):
Political psychiatric abuse has a long international history, but today our attention is on the persecution of Falun Gong in China. … [the campaign against Falun Gong] Include psychological tools of misinformation and propaganda, imprisonment in labor camps, incarceration and psychiatric custodial facilities, psychological coercion and forced psychiatric drugs to make people recant Falun Gong, forced organ harvesting, psychological and physical torture, and killing. Immediate action and accountability is needed.
From Marion Smith, Executive Director, Victims of Communism Memorial Foundation:
As we mark this anniversary, in the United States, we also mark something else important to your cause: Captive Nations Week—which was adopted by the United States Congress to 60 years ago. Congress established this week as a time each year for Americans to show their solidarity with all who toil under the tyranny of communism. And the American people have a special place in our hearts for the people of China.
From Suzanne Scholte, President, Defense Forum Foundation:
You have been on the front lines of the fight to end persecution and human rights violations in China. This fight is not of your own choosing but simply because of the CCP's unprovoked attacks against you. It has taken far too long for our government and international community to respond to the gross violations of human rights that the CCP is committing against the Falun Gong.
Read the report by The Epoch Times here.