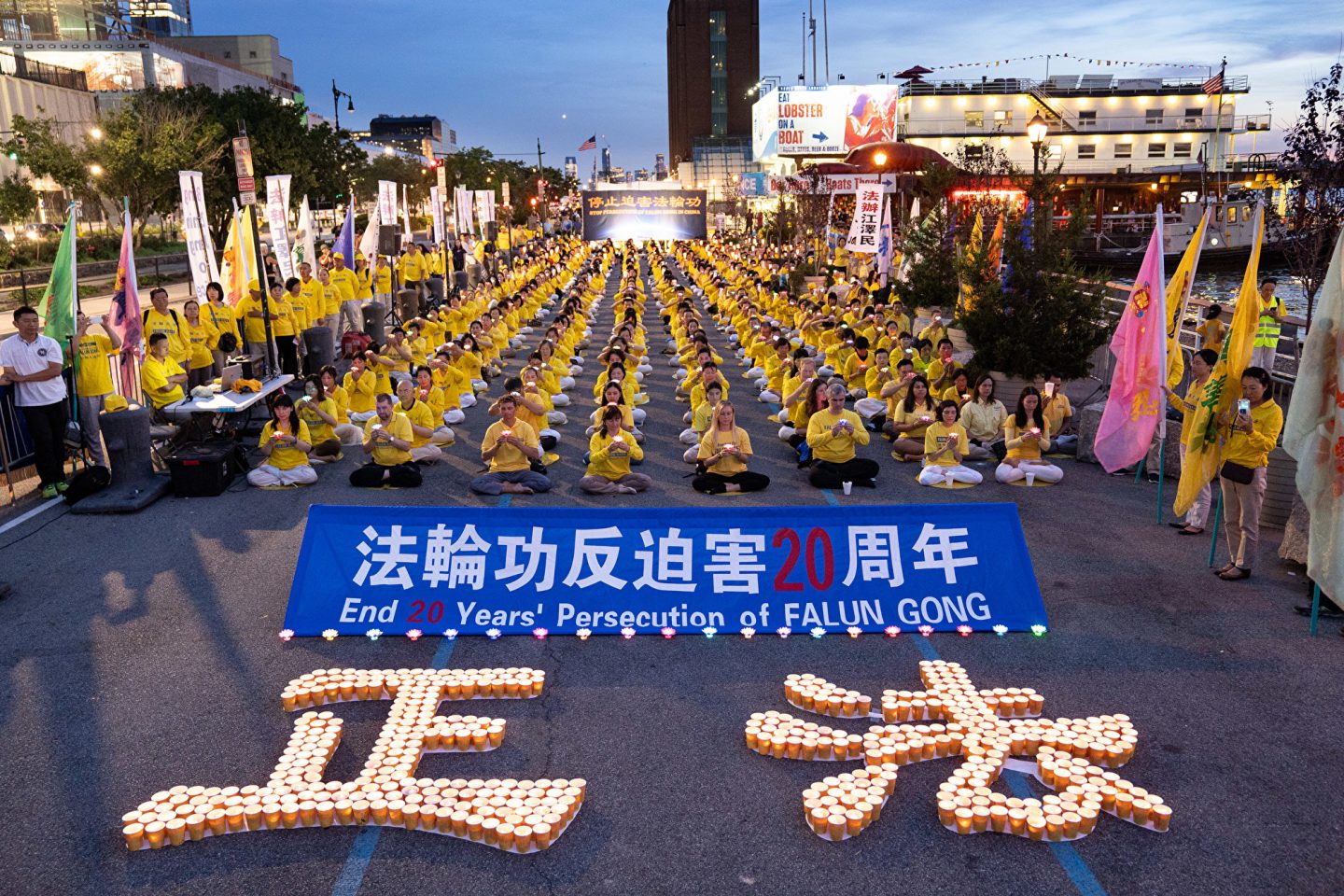 Falun Gong Marks 20 Years of Persecution with Vigil in New York City
Images by Larry Dye/Epoch Times
On Monday, July 15, Falun Gong practitioners held a candlelight vigil across from the Chinese consulate to mark the lives lost during 20 years of persecution. The event began with speeches by survivors, as well as people involved in the peaceful resistance. Since the Chinese Communist Party declared war on the meditation exercise and its followers, hundreds of thousands have been tortured in secret prisons in an effort to make them renounce their faith. The response to the persecution has been the largest peaceful informational movement in history.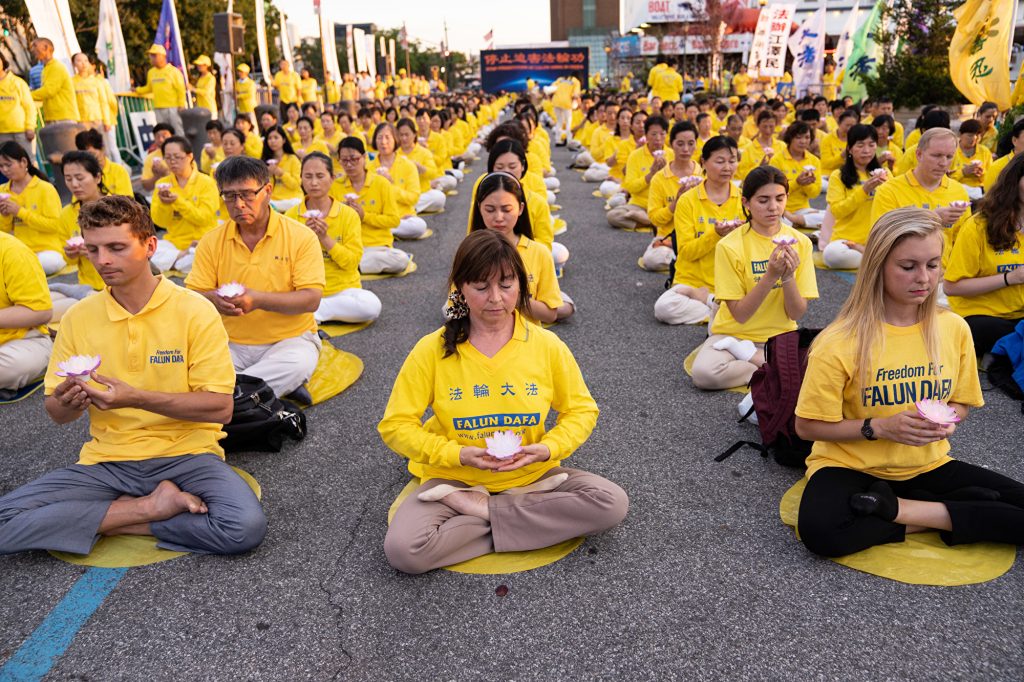 Among the speakers were 47-year-old Hu Zhiming, a former China air force officer from Beijing, who was stripped of his rank and spent eight out of the next ten years in incarceration. He described the brutal torture methods he experienced before he eventually made his way across the border and into Thailand. He now resides in the United States. Practitioners with family and friends in China held placards listing their names to call for their immediate release.
Event organize Yi Rong recognized several individuals who have recently made public declarations to withdraw from the Chinese Communist Party, noting the Tuidang movement, in which over 337 million people have walked away from their membership in the Party.
Friends of Falun Gong creative director Christine Lin called on the American public to help spread the word about the persecution, and join the peaceful resistance.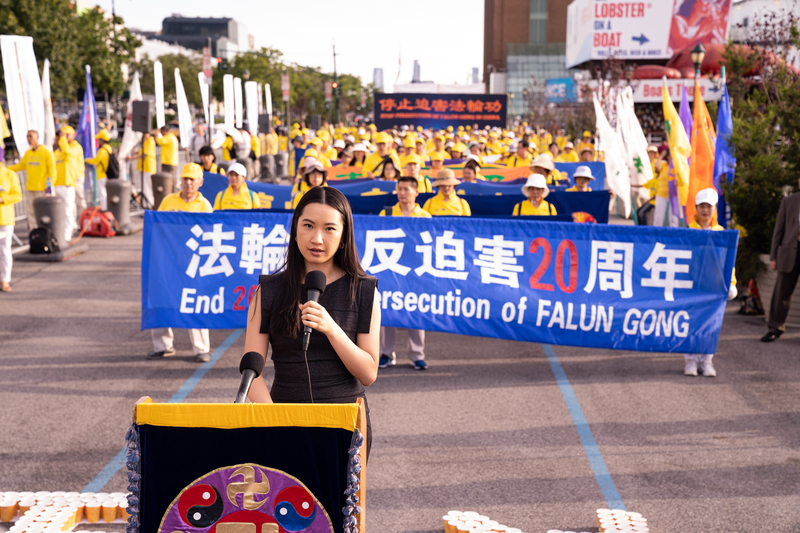 "This is the way to resist an evil regime—fighting lies with truth has proven to be incredibly impactful. Even as ordinary citizens we have tremendous power. …We are standing at the crossroads of history. Do we choose to stand up to the evil and defend the freedom of belief of other people, or do we choose to stay silent in the face of a little human interest? The path we choose will define the future of our civilization. America is the beacon of freedom in this world. If we don't stand up, who will?"
Her full speech is linked here. Report by The Epoch times here.