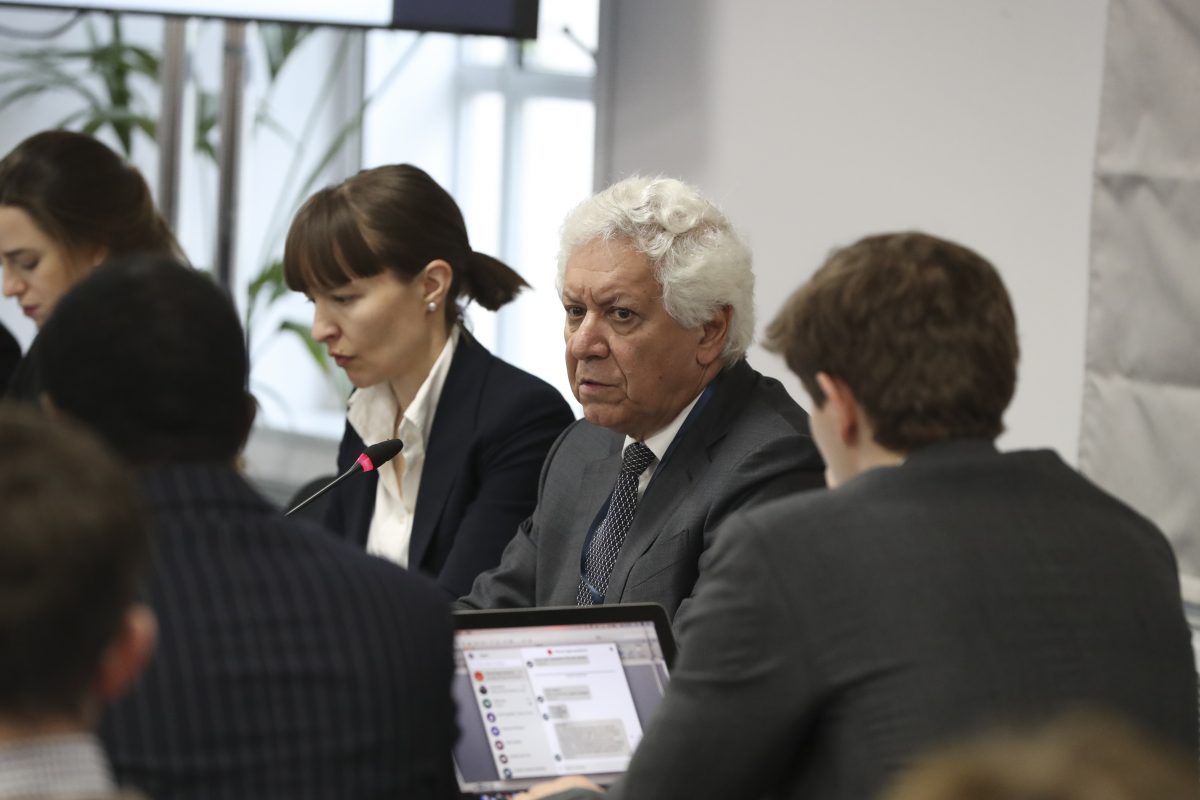 Tribunal Confirms Live Organ Harvesting in China; Gains Media Attention
The reports keep rolling in. The China Tribunal has issued it's final judgement after considering all available evidence regarding forced organ harvesting of prisoners of conscience in China, concluding that China indeed kills inmates and prisoners of conscience for their organs. These organs–including vital ones like lungs, hearts, and livers–are taken on demand, often when the victim is still living, in order to supply transplant patients with the ability to pay.
The China Tribunal, chaired by Sir Geoffrey Nice QC, who formerly served as lead prosecutor of Slobodan Milosevic at the International Tribunal for the Former Yugoslavia, is an independent, international people's tribunal with members from the US, UK, Malaysia and Iran bringing expertise in international human rights law, transplant surgery, international relations, Chinese history and business. Over the past 12 months this non-partisan body has been working to determine what criminal offenses, if any, have been committed by relevant state or state-approved bodies, organizations or individuals in China who may have been involved in forced organ harvesting. The Tribunal has reviewed all available evidence and held hearings in December 2018 and April 2019 where over 50 fact witnesses, experts, investigators and analysts testified.
It has concluded "beyond reasonable doubt" that Falun Gong practitioners are the primary victims of forced organ harvesting, and that the Uighur population now in concentration camps are likely the next victims. It has recommended that the international community act to determine if these crimes are part of genocide, and to bring the perpetrators to justice. Read the short-form conclusion published by the Tribunal here.
The Tribunal was initiated by, but remains independent of, the International Coalition to End Transplant Abuse in China, an international charitable NGO headquartered in Australia comprised of lawyers, academics, ethicists, researchers and human rights advocates dedicated to ending forced organ harvesting. ETAC initiated the Tribunal because an independent assessment of all available evidence was needed to determine what, if any, international crimes are being committed by forced organ harvesting.
Media Coverage
Sky News: https://news.sky.com/story/a-throwaway-comment-saved-me-from-having-my-organs-harvested-11743126
Sky News: https://news.sky.com/story/organs-of-prisoners-illegally-harvested-in-china-tribunal-claims-11743480
Telegraph.co.uk: https://www.telegraph.co.uk/news/2019/06/16/children-risk-having-organs-harvested-flee-uk-escape-criminal/
The Guardian: https://www.theguardian.com/world/2019/jun/17/china-is-harvesting-organs-from-detainees-uk-tribunal-concludes
Reuters: https://www.reuters.com/article/us-britain-china-rights/china-is-harvesting-organs-from-falun-gong-members-finds-expert-panel-idUSKCN1TI236
Yahoo News UK: https://news.yahoo.com/china-harvesting-organs-falun-gong-161243021.html
Mail Online: https://www.dailymail.co.uk/news/article-7150447/China-continues-harvest-organs-detainees-including-Falun-Gong-followers-tribunal-claims.html
NTD: https://www.ntd.com/ntd-evening-news-full-broadcast-june-13_343749.html
Epoch Times: https://www.theepochtimes.com/forced-organ-harvesting-in-china-has-taken-place-on-significant-scale-independent-tribunal-finds_2965978.html
MSN UK: https://www.msn.com/en-gb/news/world/china-is-harvesting-organs-from-detainees-tribunal-concludes/ar-AAD0nbq
News.com.au: https://www.news.com.au/world/forced-organ-harvesting-of-prisoners-in-chinese-detention-camps-continues-says-tribunal/news-story/7cd23093648000f2fb6807eeaadb1b95
Newsweek: https://www.newsweek.com/china-organ-harvesting-prisoners-tribunal-transplant-1444383
Sahara Reporters: http://saharareporters.com/2019/06/17/london-tribunal-concludes-china-still-harvesting-organs-detainees
Yorkshire Online: https://www.yorkshirecoastradio.com/news/world/2895426/organs-of-prisoners-illegally-harvested-in-china-tribunal-claims/
NBC –  https://www.nbcnews.com/news/world/china-forcefully-harvests-organs-detainees-tribunal-concludes-n1018646
Independent: https://www.independent.co.uk/news/world/asia/china-organ-harvesting-prisoners-falun-gong-deaths-tribunal-a8962661.html
Vice: https://www.vice.com/en_asia/article/qv7nqw/experts-accuse-china-murdering-people-falun-gong-spiritual-group-harvesting-organs
Forbes: https://www.forbes.com/sites/zakdoffman/2019/06/18/china-killing-prisoners-to-harvest-organs-for-transplant-tribunal-finds/
Forbes: https://www.forbes.com/sites/ewelinaochab/2019/06/17/the-china-tribunal-pronounced-its-verdict-on-organ-harvesting-in-china/#52f9e0d72eeb
Telegraph: https://www.telegraph.co.uk/news/2019/06/17/british-government-ignored-chinese-organ-harvesting-tribunal/
The Times: https://www.thetimes.co.uk/article/qc-s-report-calls-on-nhs-to-fight-black-market-in-organ-harvesting-qtv9xg339
Express: https://www.express.co.uk/news/uk/1141893/china-organ-harvesting-tribunal-uk
Express: https://www.express.co.uk/news/world/1141717/china-news-concentration-camp-organ-harvesting-falun-gong-uighur-muslim-minority-prisoners
New Scientist: https://www.newscientist.com/article/2206874-prisoners-in-china-are-still-being-used-as-organ-donors-says-inquiry/
Sydney Morning Herald: https://www.smh.com.au/world/asia/china-is-still-forcibly-harvesting-organs-finds-expert-panel-20190618-p51yrk.html
Daily Telegraph Australia: https://www.dailytelegraph.com.au/map-exposes-the-extent-of-chinas-human-farms-as-tribunal-slams-1b-forced-organ-harvesting-trade/news-story/ef34edd7ce9ba9ebe02ad24192494aa8
Aki Press: https://akipress.com/news:620795:China_is_harvesting_organs_from_detainees,_tribunal_concludes/
CBN News: https://www1.cbn.com/cbnnews/world/2019/june/china-govt-harvesting-human-organs-from-falun-gong-other-prisoners-also-victims
Global News Canada: https://globalnews.ca/news/5399303/china-harvesting-organs-falun-gong/
Mogaz News: https://en.mogaznews.com/collection/1232400/China-slaughter-exposed-in-tribunal-claims-as-substantial-number-killed-for-.html
NY Times Post: https://nytimespost.com/china-slaughter-exposed-in-tribunal-claims-as-substantial-number-killed-for-human-organs/
News Trust: http://news.trust.org/item/20190617155514-p07b0
Straits Times: https://www.straitstimes.com/world/europe/china-is-harvesting-organs-from-falun-gong-members-finds-tribunal
Japan Times: https://www.japantimes.co.jp/news/2019/06/18/asia-pacific/china-harvesting-organs-falun-gong-members-expert-panel-finds/
South China Morning Post: https://www.scmp.com/news/china/society/article/3014937/china-harvesting-organs-falun-gong-members-expert-panel-finds
Arab News: http://www.arabnews.com/node/1512526/world
News Breakouts: https://newsbreakouts.com/china-slaughter-exposed-in-tribunal-claims-as-substantial-number-killed-for-human-organs/
The World News: https://theworldnews.net/my-news/china-is-harvesting-organs-from-falun-gong-members-expert-panel-finds
Dev Discourse: https://www.devdiscourse.com/article/international/563966-refile-china-is-harvesting-organs-from-falun-gong-members-finds-expert-panel
Viral News Direct: https://viralnewsdirect.com/china-harvesting-organs-from-prisoners-of-conscience-on-a-substantial-scale-lawyer-says-world-news/
Cosmo News: https://www.cosmonews.info/china-harvesting-organs-from-falun-gong-detainees-tribunal-claims/
Malay Mail: https://www.malaymail.com/news/world/2019/06/18/china-is-harvesting-organs-from-falun-gong-members-expert-panel-finds/1763164
Science Slashdot: https://science.slashdot.org/story/19/06/17/2351253/china-is-harvesting-organs-from-detainees-tribunal-concludes
International Business Time – https://www.ibtimes.com/imprisoned-falun-gong-members-are-being-killed-organs-china-tribunal-finds-2801495
ABC News: https://www.abc.net.au/news/2019-06-18/china-harvesting-organs-from-falun-gong-prisoners,-tribunal-says/11219144
News.com.au – https://www.news.com.au/world/asia/map-exposes-the-extent-of-chinas-human-farms-as-tribunal-slams-1b-forced-organ-harvesting-trade/news-story/ef34edd7ce9ba9ebe02ad24192494aa8
Today.ng – https://www.today.ng/news/nigeria/tribunal-china-harvesting-organs-detainees-231014
NC Register – http://www.ncregister.com/daily-news/tribunal-says-china-uses-coercion-in-organ-harvesting-targets-religious-min?fbclid=IwAR3tMRRKWJo7CRDh3QOQtVLzacgSWnG52ugXeX_dZi95z5Qz9x48MMp7h2I
Evolution News – https://evolutionnews.org/2019/06/china-strip-mines-political-prisoners-for-organs/?fbclid=IwAR2FFuTKr_h4lmZyqLuKh5TRdMPZ_9gra8CyLlolWXN0Fj1LRBL0DlT5OWA
Panam Post – https://panampost.com/mamela-fiallo/2019/06/21/china-latin-americas-partner-harvests-organs-from-political-prisoners/?fbclid=IwAR3uEraJ258YkWmPtnu91NTUlL6plWUeMoOA2nk_X_A6OXmmQhuivE1h3vI
The Spectator – https://www.spectator.co.uk/2019/06/chinas-organ-grinder/?fbclid=IwAR2eXqK_EE-2ljVflsenMEVFdufTWQK4yXI7FQ6apiTzjICV8NKA8Y9E-AA
2GB 873 AM –https://www.2gb.com/podcast/a-scandal-that-few-will-mention/?fbclid=IwAR2BYlveUHsS7X0vtQcOzlyhU1owJIl2seeNyWFr_20JVVV3TgT6mBMl9QA
Daily Star – https://www.dailystar.co.uk/news/world-news/786329/china-organ-harvesting-london-tribunal-falun-gong
BMJ – https://www.bmj.com/content/365/bmj.l4287.full
Esquire Russia – https://esquire.ru/articles/106882-nezavisimyy-tribunal-soobshchil-o-sluchayah-nasilstvennogo-izyatiya-organov-u-zaklyuchennyh-v-kitae/
Malaysia Kini – https://www.malaysiakini.com/news/480250
National Review – https://www.nationalreview.com/corner/china-political-prisoners-organ-harvesting/
Straits Times – https://www.straitstimes.com/world/while-you-were-sleeping-5-stories-you-might-have-missed-june-18-1
Times of India – https://timesofindia.indiatimes.com/world/china/china-harvesting-organs-from-falun-gong-members-panel/articleshow/69848878.cms
Washington Examiner –  https://www.washingtonexaminer.com/news/china-forcefully-harvests-organs-from-minority-populations-tribunal
Business Insider – https://www.businessinsider.com/china-continues-to-harvest-organs-from-inmates-investigation-says-2019-6?r=US&IR=T
Epoch Times – https://www.theepochtimes.com/forced-organ-harvesting-in-china-has-taken-place-on-a-significant-scale_2970940.html
The Spectator – https://www.spectator.co.uk/2019/06/chinas-organ-grinder/
Breitbart – https://www.breitbart.com/asia/2019/06/19/report-suggests-china-preparing-muslims-concentration-camps-organ-harvesting/
US News World Report – https://www.usnews.com/news/best-countries/articles/2019-06-19/china-is-harvesting-organs-from-prison-inmates-tribunal-says
New Atlas – https://newatlas.com/forced-organ-harvesting-china-tribunal/60219/
Israel and Jewish News – https://www.inn.co.il/News/News.aspx/405088
Science Alert – https://www.sciencealert.com/our-worst-fears-about-where-china-s-human-organs-come-from-were-just-confirmed
Bitter Winter US – https://bitterwinter.org/china-tribunal-the-verdict-is-guilty/
Business Insider US – https://markets.businessinsider.com/news/stocks/hedge-fund-boss-kyle-bass-attacks-china-over-organ-harvesting-2019-6-1028295343
Business Insider Singapore – https://www.businessinsider.sg/hedge-fund-boss-kyle-bass-attacks-china-over-organ-harvesting-2019-6/?utm_term=Autofeed&utm_medium=Social&utm_source=Twitter#Echobox=1561104208
Business Insider India – https://www.businessinsider.in/a-hedge-fund-manager-is-attacking-china-after-a-tribunal-found-it-harvests-organs-from-prisoners/articleshow/69877555.cms
Medical Tourism News – https://www.medicaltourismmag.com/article/china-tribunal-gives-final-judgement-on-chinas-heinous-transplant-crimes
This is Money – https://www.thisismoney.co.uk/wires/reuters/article-7150799/China-harvesting-organs-Falun-Gong-members-finds-expert-panel.html
Medical Daily – https://www.medicaldaily.com/forced-organ-harvesting-china-confirmed-437055
Life News – https://www.lifenews.com/2019/06/20/china-is-harvesting-organs-of-political-prisoners-sometimes-while-theyre-still-alive/
2GB Podcast – https://www.2gb.com/podcast/a-scandal-that-few-will-mention/
Jurist – https://www.jurist.org/news/2019/06/independent-tribunal-finds-that-china-harvests-organs-from-prisoners/
Waking Times – https://www.wakingtimes.com/2019/06/20/china-is-killing-political-prisoners-for-their-organs-london-tribunal-claims/
The American Spectator – https://spectator.org/tribunal-confirms-ongoing-chinese-medical-atrocities-possible-genocide/
Hawaii Public Radio – https://www.hawaiipublicradio.org/post/pacific-news-minute-china-harvesting-organs-transplant-industry-falun-gong-prisoners
International La Criox: https://international.la-croix.com/news/time-to-act-against-chinese-criminal-state/10377 
Breitbart: https://www.breitbart.com/asia/2019/06/22/expert-wests-massive-case-of-denial-allowing-china-to-expand-political-prisoner-organ-harvesting/
La Nuova: https://fofg.org/news/tribunal-confirms-live-organ-harvesting-in-china-gains-media-attention/?fbclid=IwAR1grH2d__r3mxb_K_UIVYoKoDcRZb004YC0t5ZkvKWCpRP6qThtZgDs-Ys 
Law Society Gazette: https://www.lawsociety.ie/gazette/top-stories/china-continues-to-kill-prisoners-for-organ-transplants-tribunal-concludes 
New Zealand Herald: https://www.nzherald.co.nz/index.cfm?objectid=12241481&ref=twitter
Opinao Critica: https://www.opiniaocritica.com.br/noticia/125/china-mata-cerca-de-90-mil-prisioneiros-por-ano-para-vender-seus-orgaos-diz-tribunal 
Sound of Hope: http://www.soundofhope.org/gb/2019/06/18/n2968603.html #
Deutschland Funk: https://www.deutschlandfunk.de/bericht-organentnahme-an-politischen-haeftlingen-in-china.1773.de.html?dram:article_id=451530
Epoch Times Chinese: http://www.epochtimes.com/b5/19/6/17/n11328609.htm
Hong Kong Free Press: https://www.hongkongfp.com/2019/06/23/forced-organ-harvesting-carried-years-throughout-china-report/
Sound of Hope China Edition: https://www.soundofhope.org/gb/2019/06/17/n2965849.html
The BL: https://m.thebl.com/world-news/london-tribunal-finds-clear-evidence-of-chinas-forced-organ-harvest-murders.html
Radio New Zealand: https://www.fonodio.com/stream/wp8zoxm80r7bqjnl/aol4nrylneem8zep/aol4nryv0der8zep/4 
UCA News: https://www.ucanews.com/news/action-needed-to-end-organ-harvesting-in-china/85464
New York Post: https://nypost.com/2019/06/23/the-ugly-truth-about-chinas-organ-harvesting/
Nature: https://www.nature.com/articles/d41586-019-01890-4
Sydney Criminal Lawyers:  https://www.sydneycriminallawyers.com.au/blog/forced-organ-removals-in-china-continue-unabated-tribunal-finds/ 
Harian Metro: https://www.hmetro.com.my/ekstra/2019/06/468788/ambil-organ-secara-paksa
Israel Radio Channel 7: https://omny.fm/shows/three-who-know/af04d4a6-2516-4870-b52b-aa7600b5e0bc